Missing Remote Tips and Tweaks #2 – Preventing Sneaky TV Overscan in Windows 7 Media Center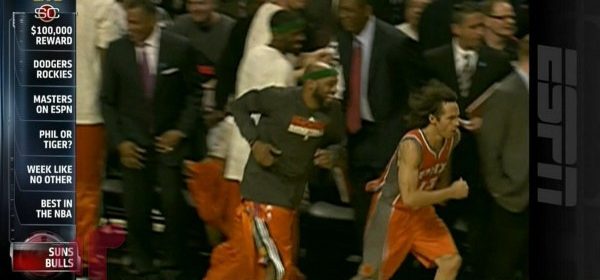 If you're at all like me, you want to see the entire picture as it was originally broadcast so you calibrate your display. One of the steps of our display calibration guide is to display a test pattern to correct for any overscan. Overscan is a vestige of the old cathode ray tube (CRT) TV days and largely no longer needed.
The overscan test pattern might commonly be played back in Windows 7 Media Center (7MC) via the videos section and reveal no overscan. However, 7MC has a dark and sneaky side to it.
At my day job, I often watch the same network content over and over again on professional monitors so it is quite easy to recognize when network tickers and logos aren't in their usual places. Much to my surprise, when I configured 7MC for my flat panel plasma, it was obvious that Microsoft decided that 7MC needed to overscan live and recorded TV.
Take a look at the following images showing what the same image looks like with and without the overscan that 7MC applies.
Overscanned Image in 7MC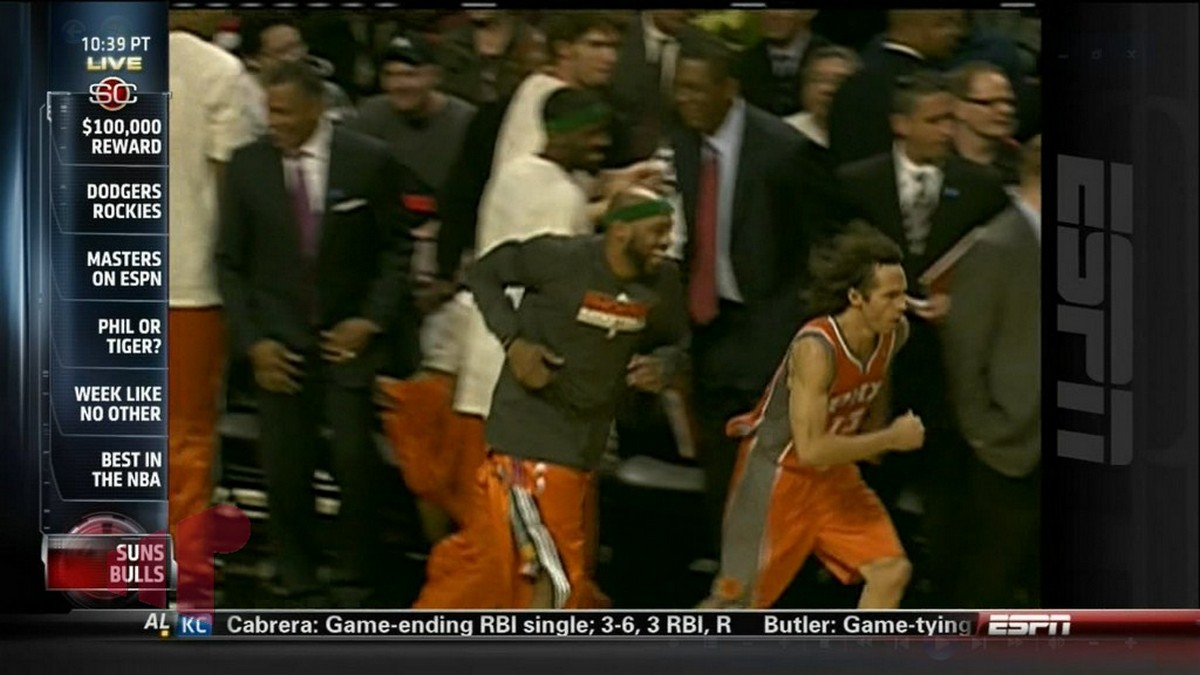 Original, Non-overscanned Image in 7MC
I discovered that by choosing "Television" as my display type instead of "Flat Panel" caused 7MC to not introduce the overscan. Follow along the screen captures and you'll see exactly how to do it.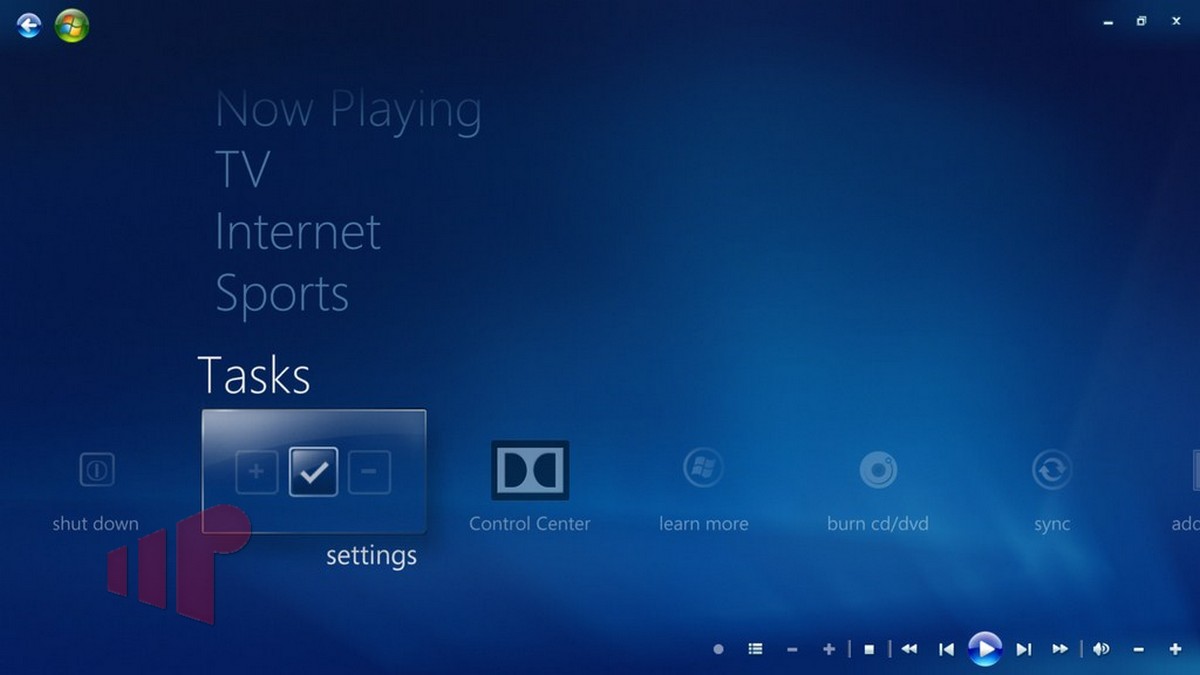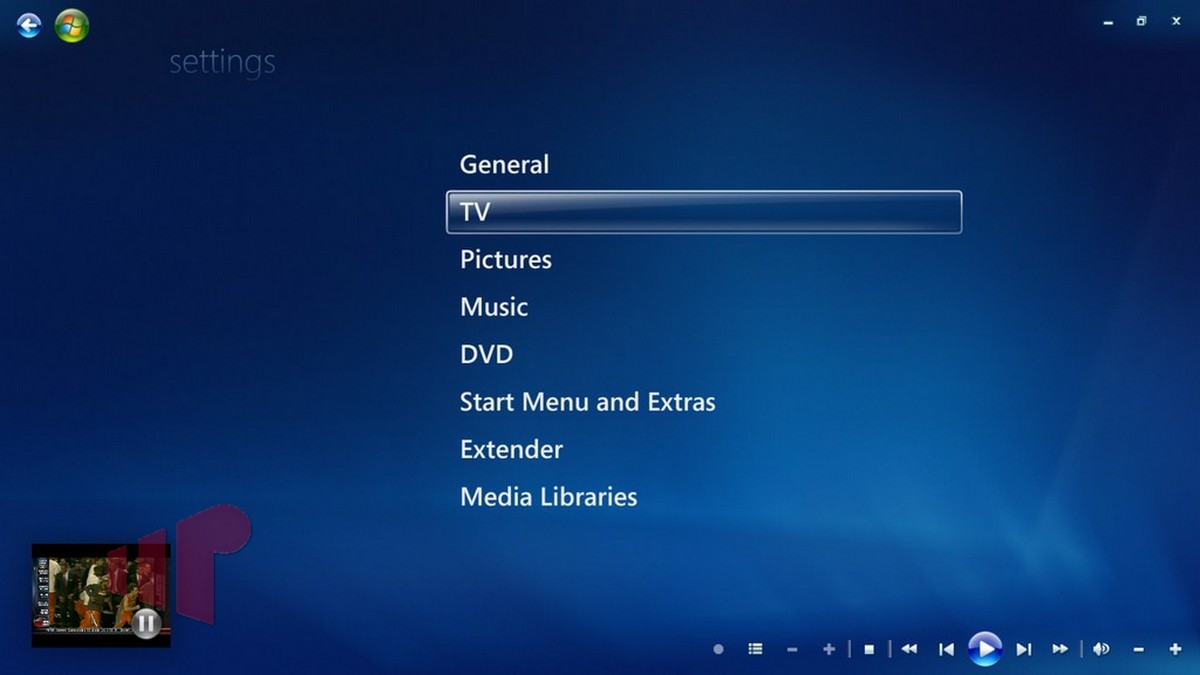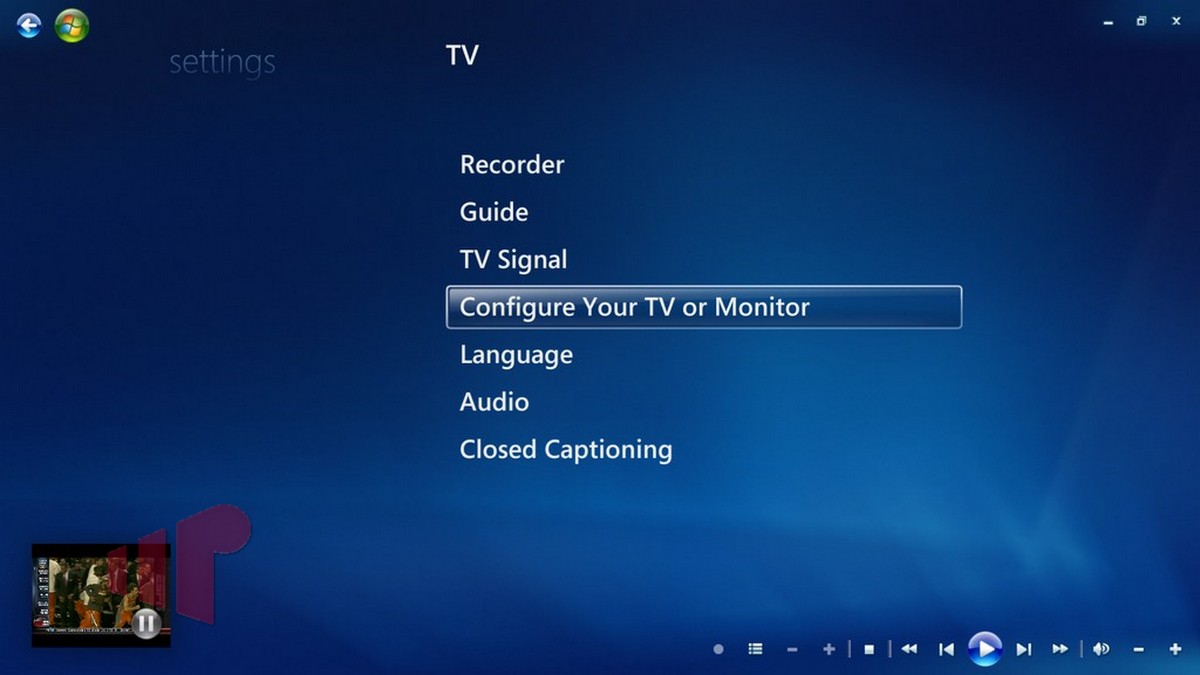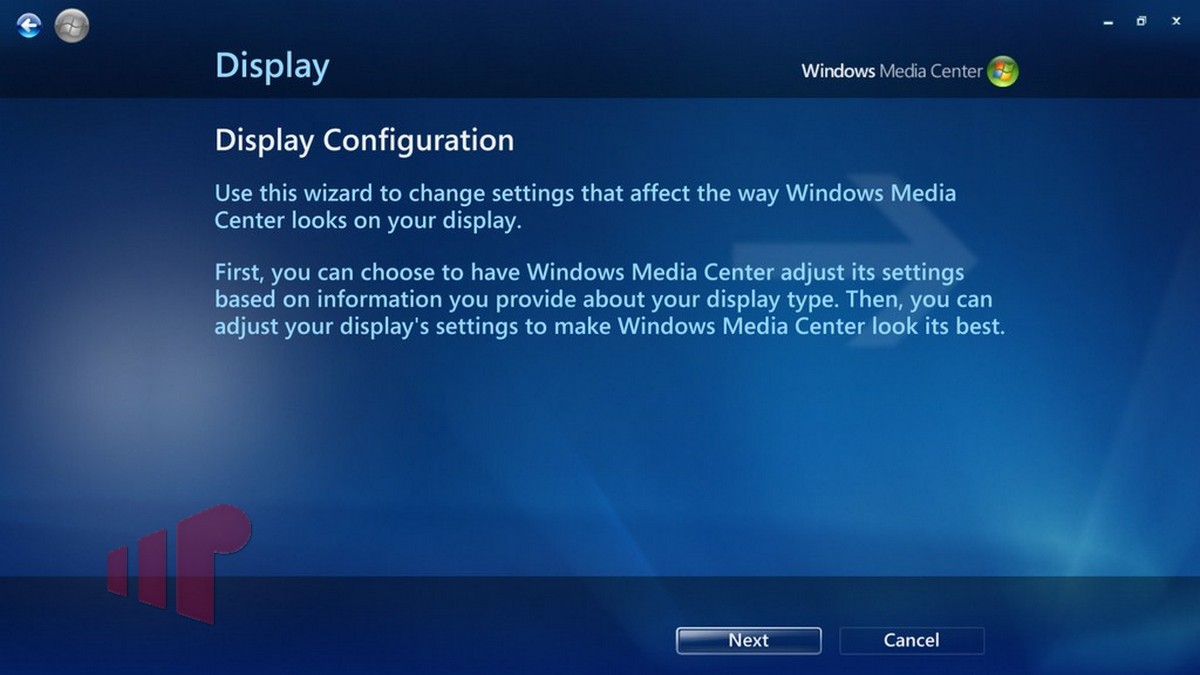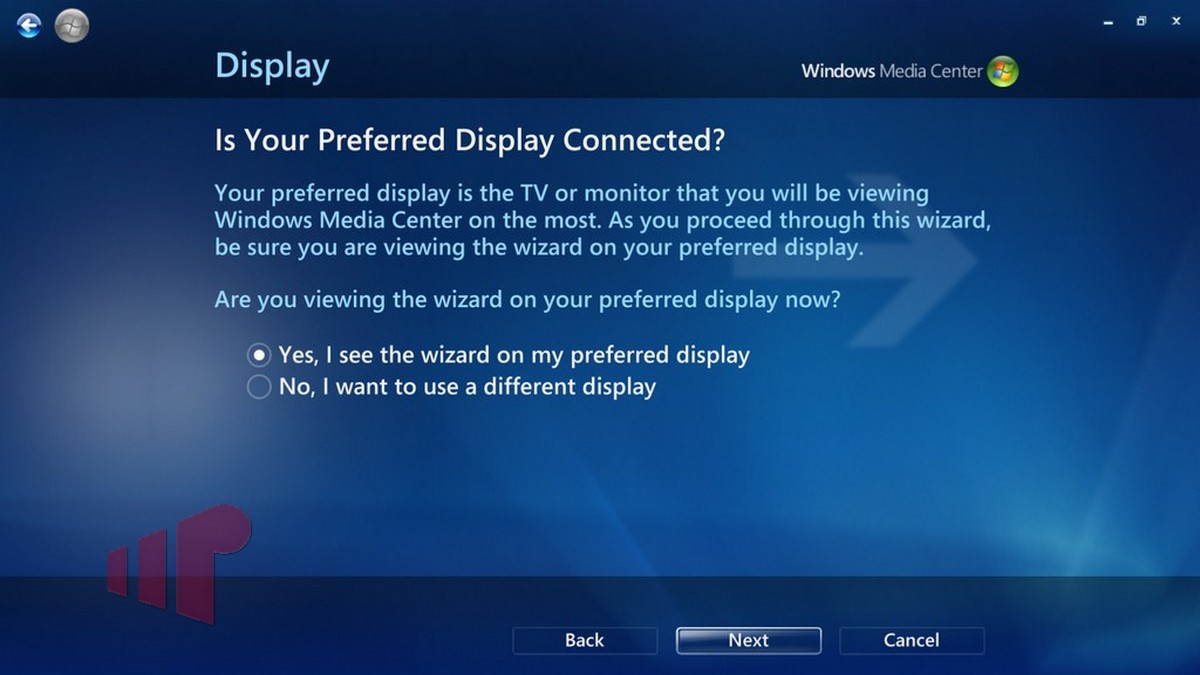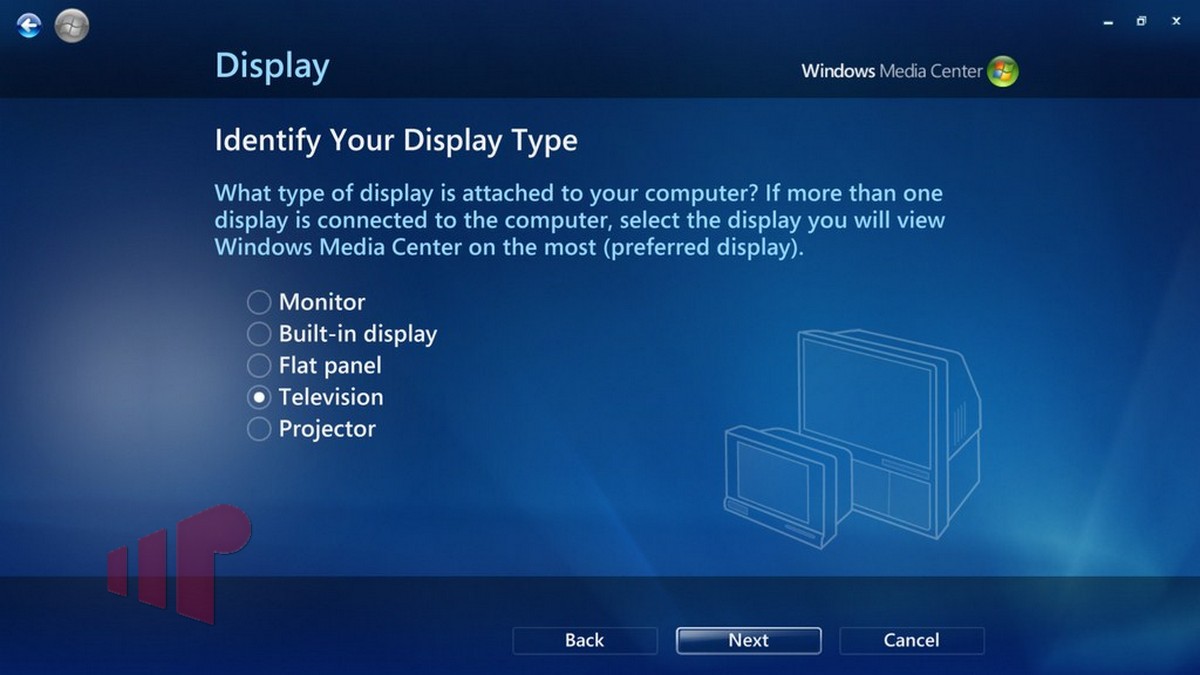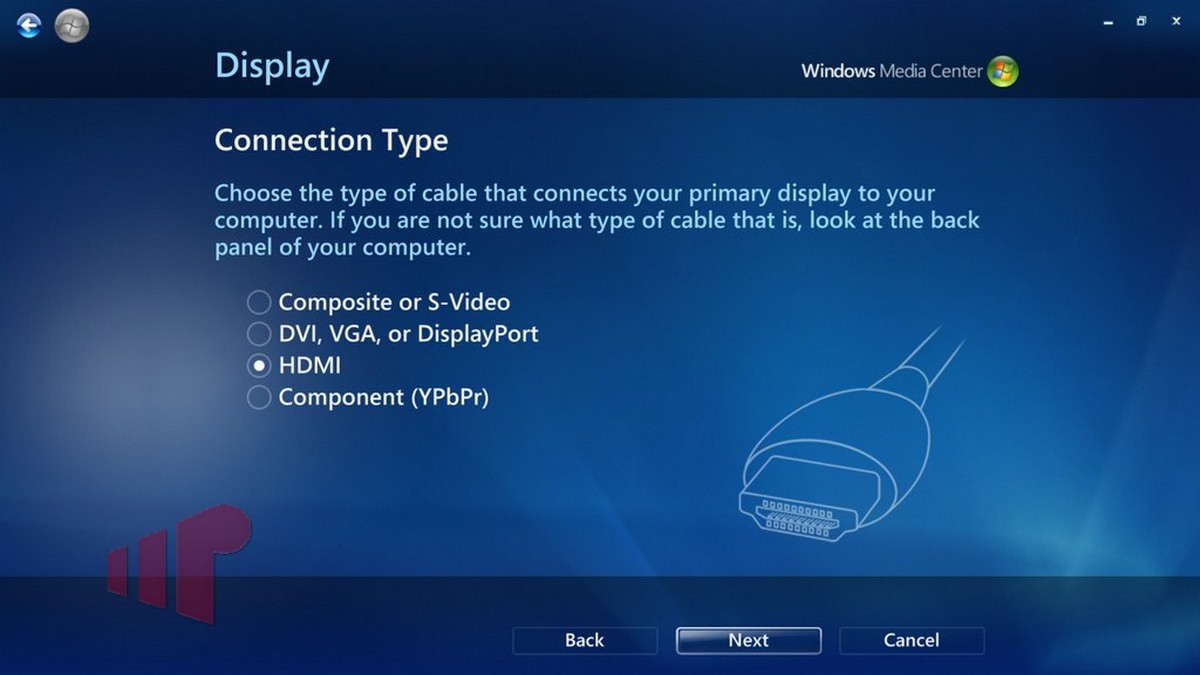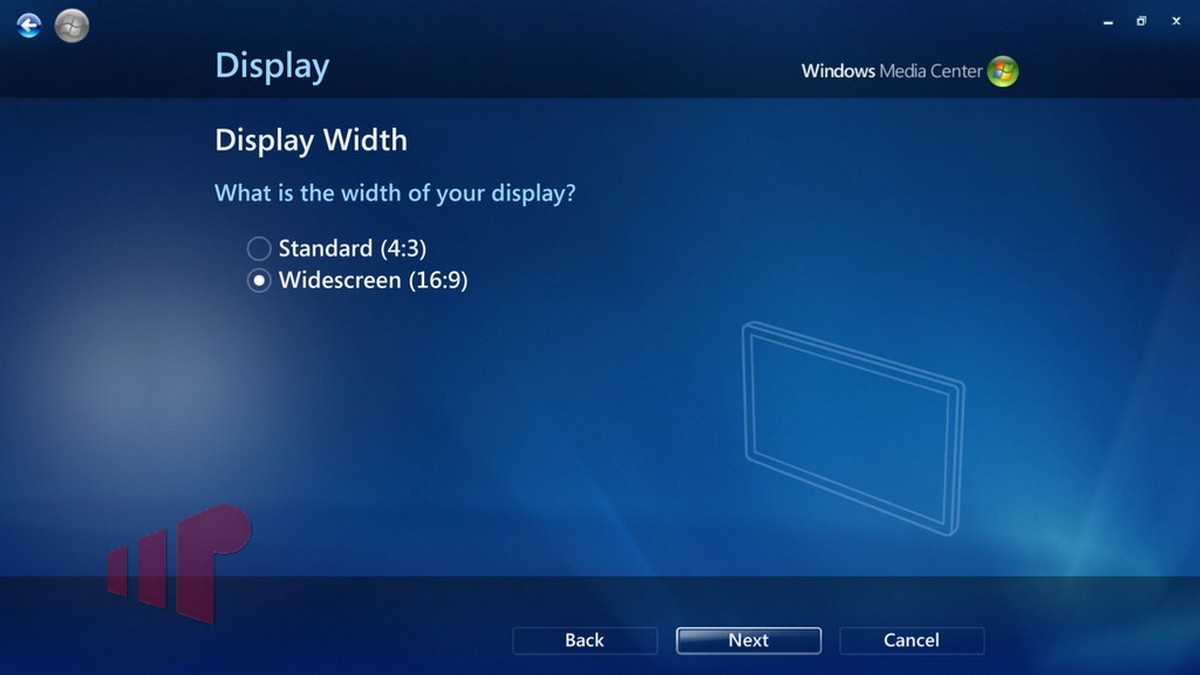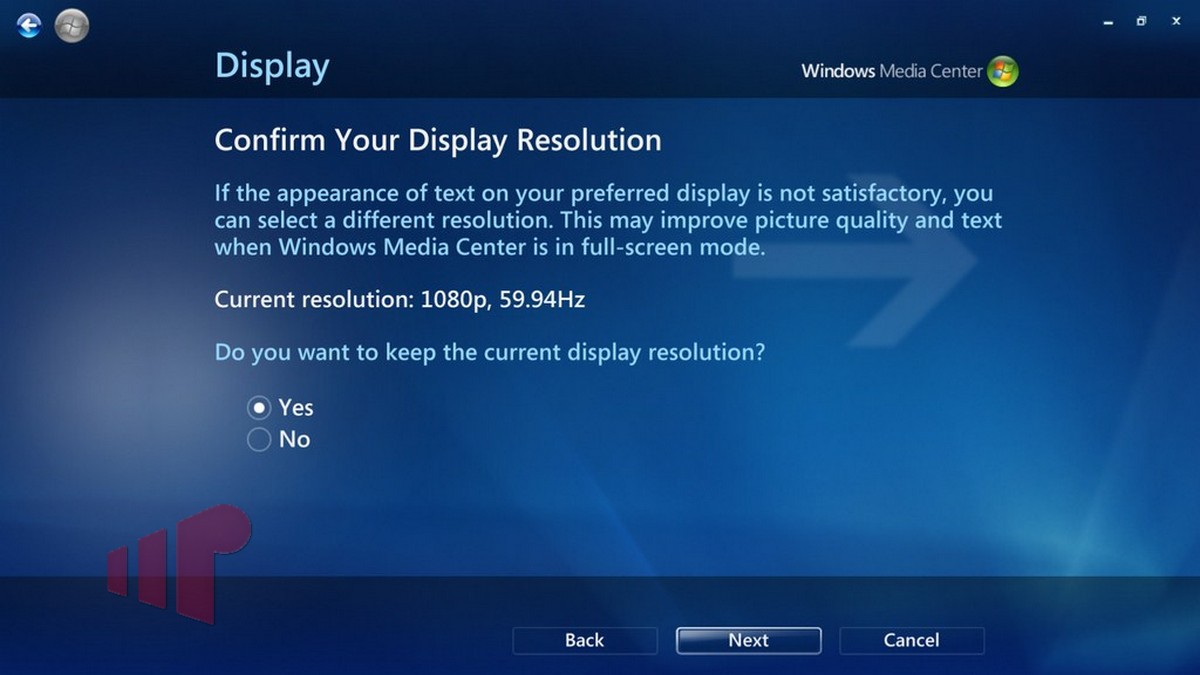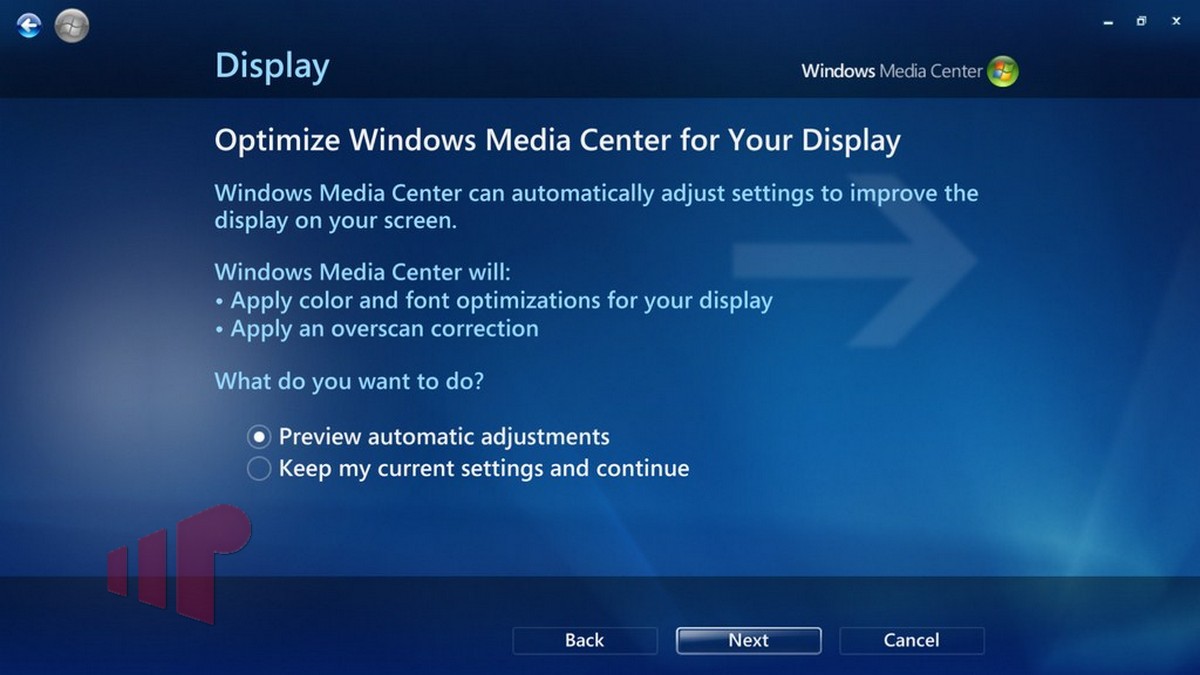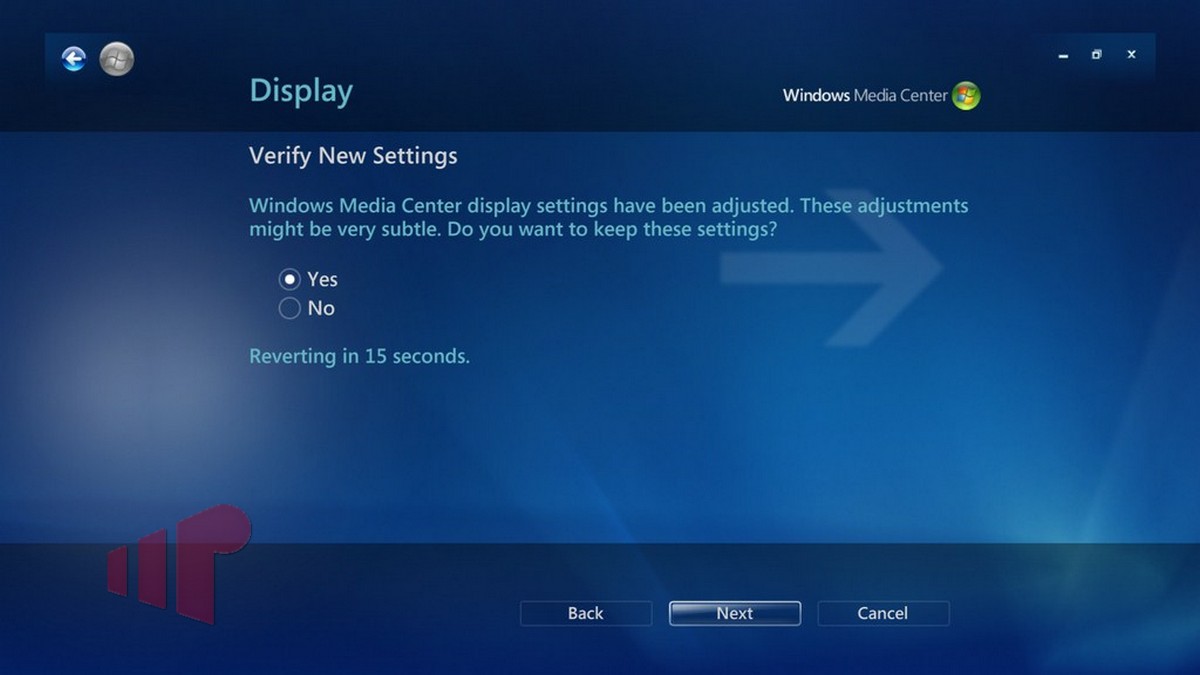 At this point, you'll notice some of the elements in 7MC have moved to a different location than usual. Don't worry, once 7MC is restarted, they will appear in the proper place.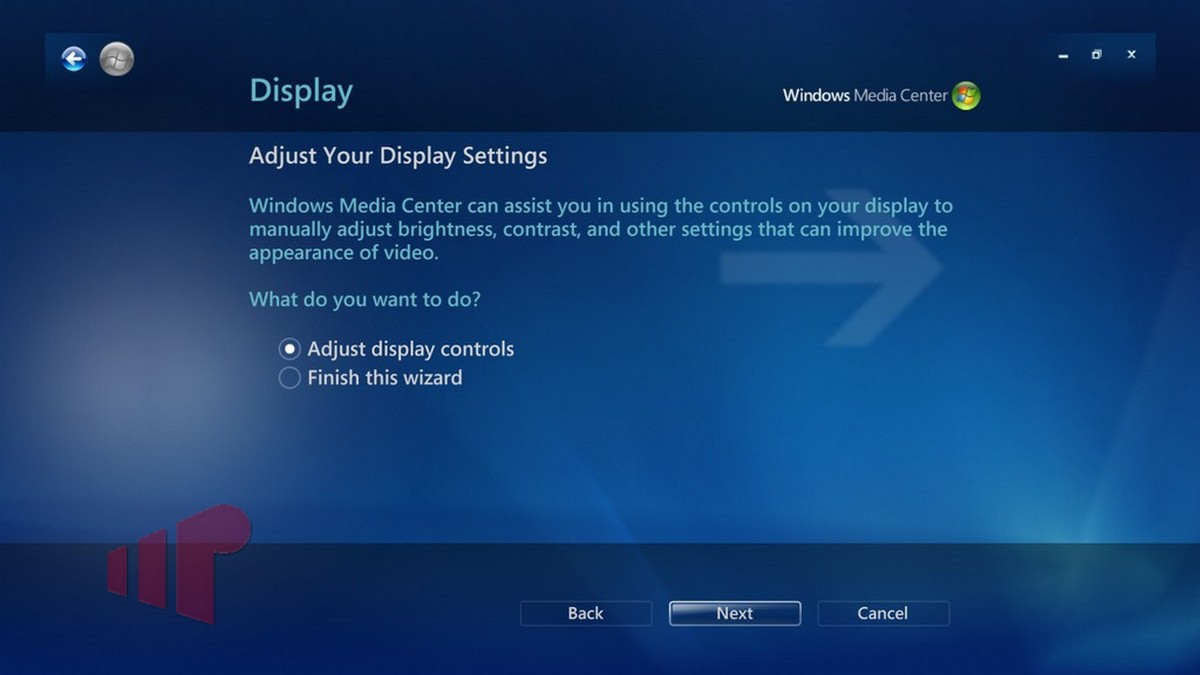 While the wizard has been finished, let's just take a look at a test pattern provided within 7MC.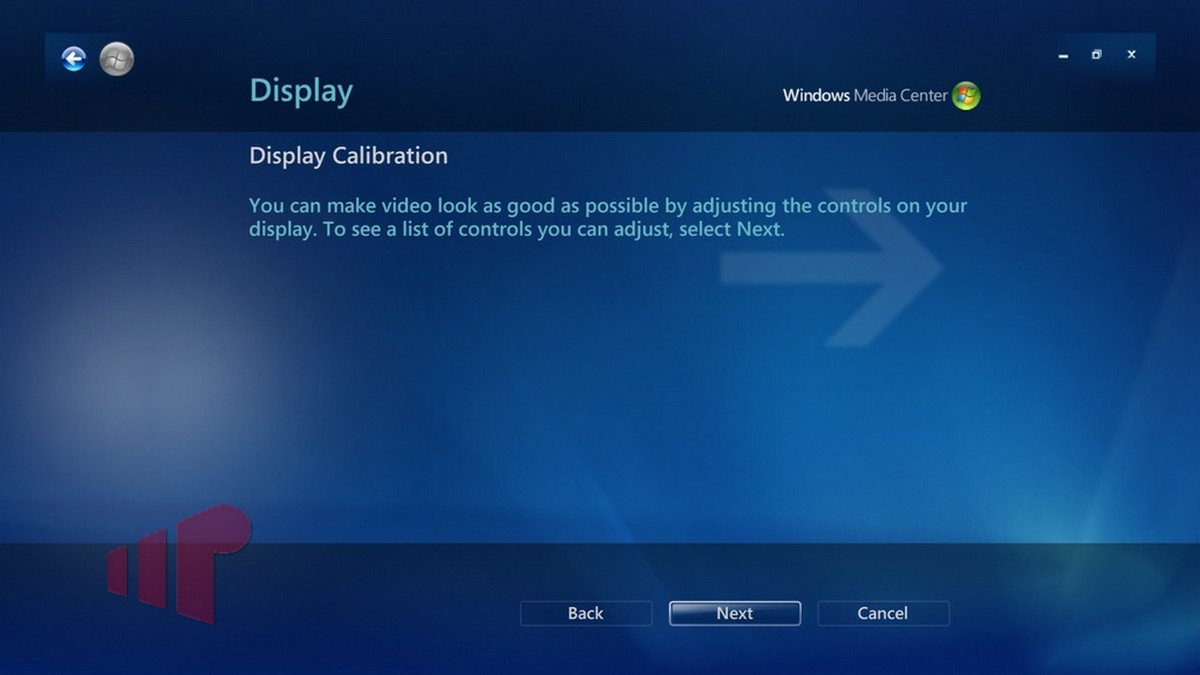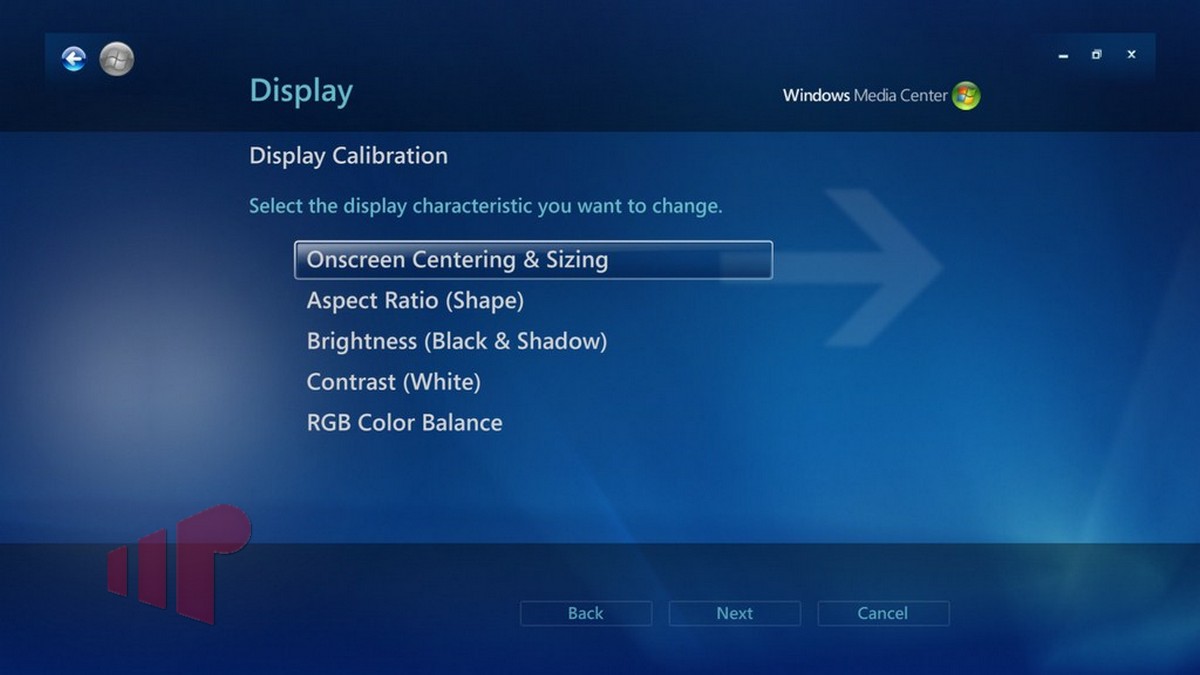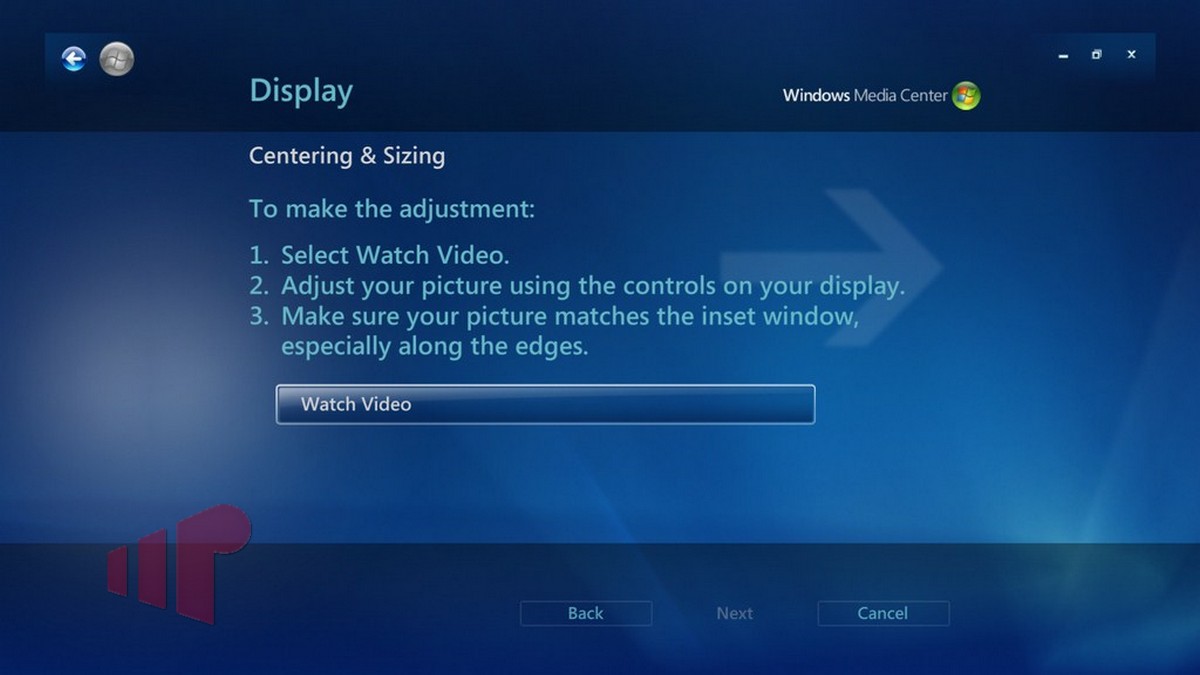 You'll see here that the test image extends beyond what is displayed in the inset. It is pretty obvious that Microsoft thinks you should be seeing the overscanned image shown in the inset. If this configuration had been performed using "Flat Panel" as a display type, the inset and test image would match exactly.
Also, as mentioned before, that blue border will not be present after restarting 7MC. You should be seeing only the test pattern image that shows the entire frame extending beyond the pool cues unlike what is shown in the inset.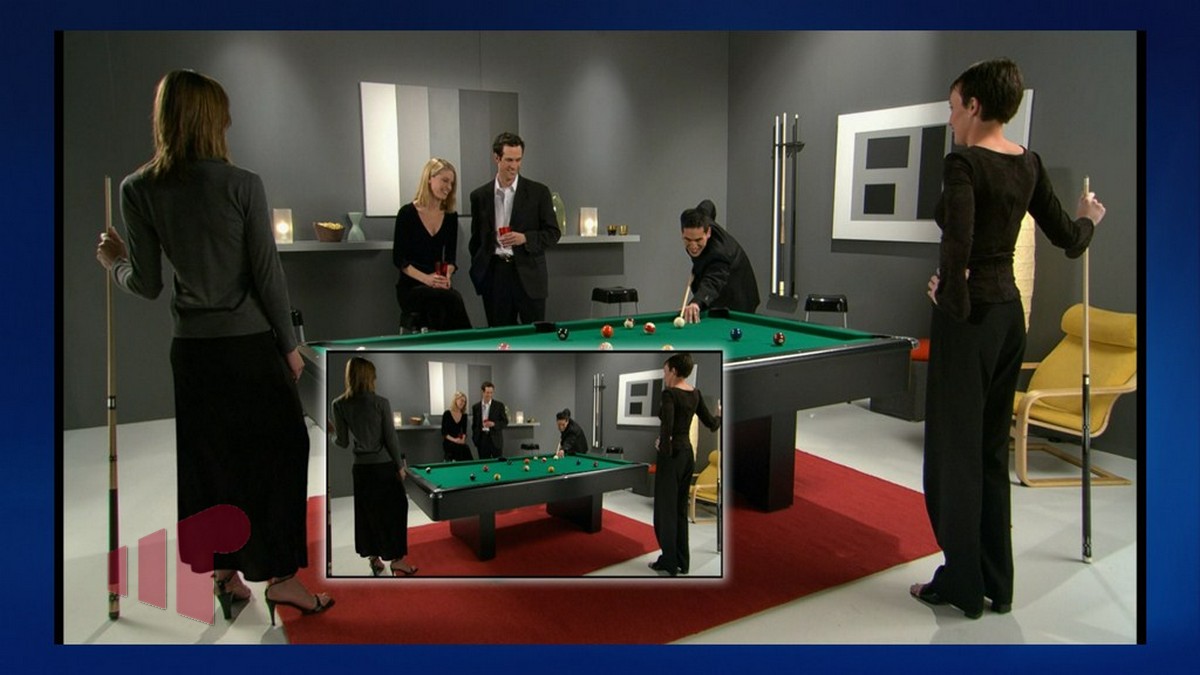 Hopefully, Microsoft can do a better job next time because it certainly isn't all that clear that "Television" is the correct choice for a flat panel display. At least now, you'll know what to look for to make sure your live and recorded TV isn't being overscanned in 7MC.