Digital Home Server Seeks to Simplify and Integrate Media, Applications and Home Automation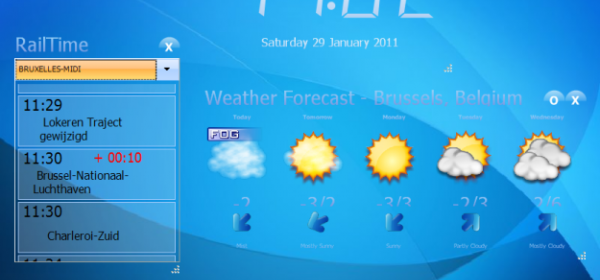 MissingRemote forum member, Soitjes, posted to let us know about a new application named Digital Home Server (DHS). The application has been conceived to unify media playback, applications, widgets and home automation tasks into an interface that is simple, designed for touch control and can run on any size screen.
DHS runs on Windows 7/Vista/XP and is completely free for non-commercial purposes.
I'm happy to announce the new version of my "Digital Home Server", which is a free HTPC application which I wrote as part of my hobby. It used to be a graphical interface for my 7″ USB monitor, but now I completely rewrote the whole application. Website is http://www.digitalhomeserver.net.

It should become a mix between Home Automation and Multimedia. Until now, a lot of focus has been on the multimedia part, but I'm getting more and more into home automation. I like to think that DHS has some unique features, notably that it's fully multi-monitor, and it can handle any size (from 7″ up to whatever). Screens are specially designed for touchscreens.