New MCE Plugin from Revision3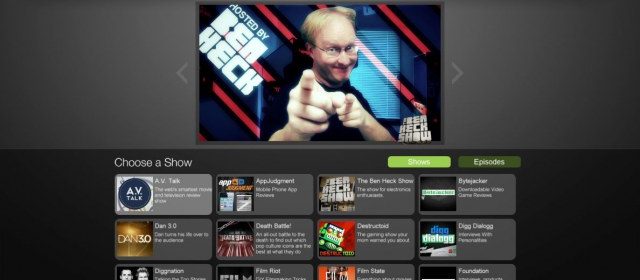 I've been a big fan of Revision3 for a while now, although the shortening of HDNation was a HUGE disappointment for me. Still some quality programming in very good quality is now available for use within Media Center. I must say while I'm happy they remembered Media Center, it's disappointing considering all the other platforms they are in that it took them this long to do so.
The folks over at the Revision3 Internet TV (nerdtv) site have put out their own Media Center plugin so you can catch all their shows from the comforts of your living room.  All the shows like Tekzilla, Diggnation, Hak 5 and more are all there.  I don't think I've ever watched anything from Revision3, but since a Media Center plugin was involved, I decided to check it out.