More from Hauppauge at CES: Colossus, Broadway and Aero-M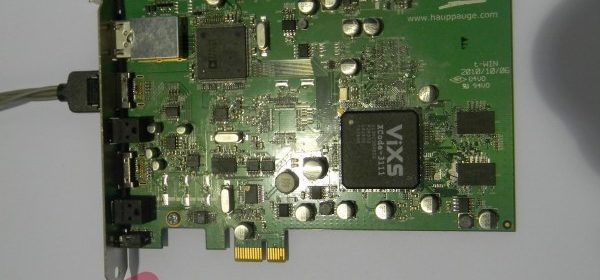 Aaron already gave us a first look at Hauppauge CableCARD Prototype Revealed but that wasn't all Hauppauge had in store for us.
Colossus HD PVR
We've talked about it a few times already but it was nice to see it person and I expect a lot from it. The new PCI-E uses a different chip, the ViXS XCode-3111, that should prove more stable over the current USB HD PVR. More on that soon 😉
Something of note, when using the Colossus with unencrypted HDMI input video pass-through via the component video out does NOT work.
Another interesting thing, we were told that the Colossus may not be the final product name. Do you have any thoughts on a new name? If so, leave us a comment and we will pass it on.
Colossus should be available within the next 8 weeks and will be compatible with WinTV, Arcsoft Total Media Extreme, SageTV 7, Windows Media Center 7 and maybe a few more.
I generally dislike dongles but the Colossus' appears to be very well made. It felt sturdy and the clasp worked well to secure the dongle to the board.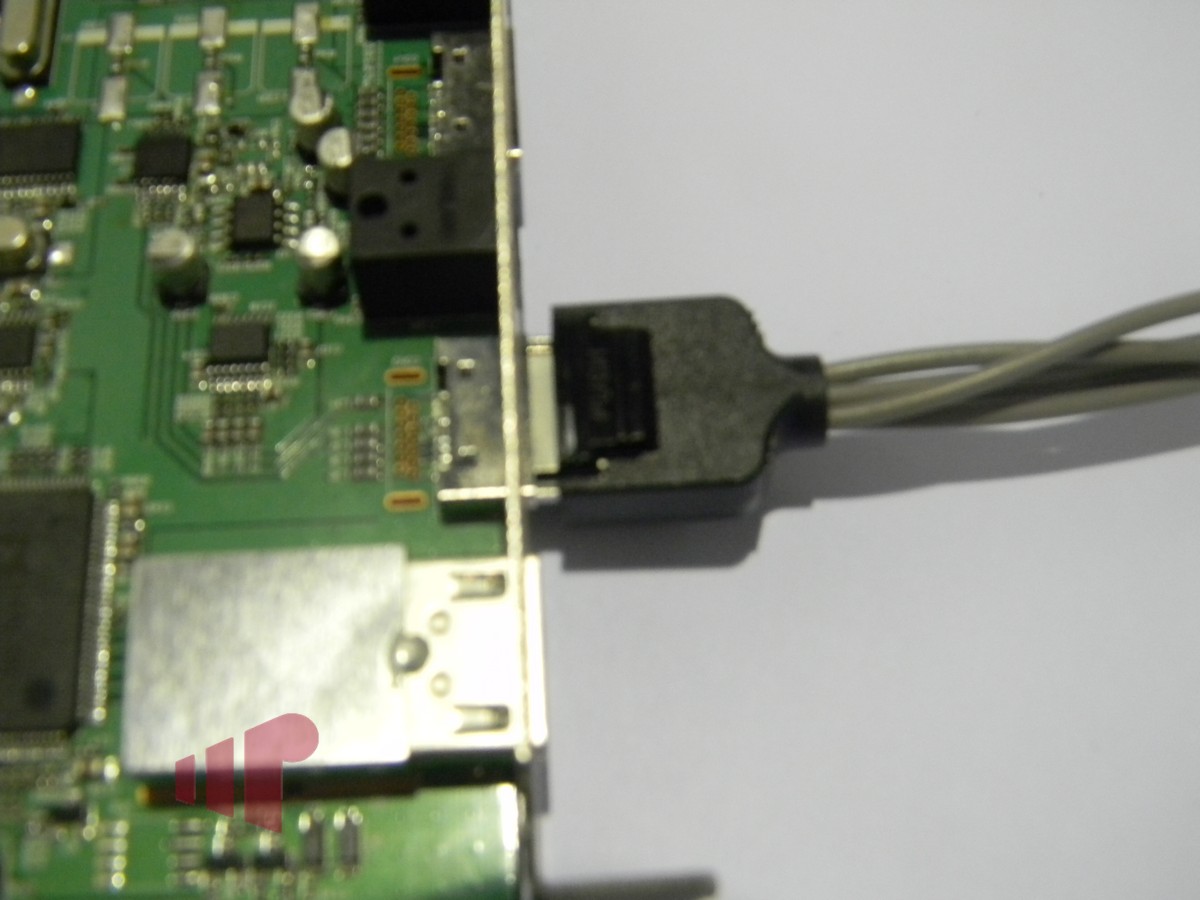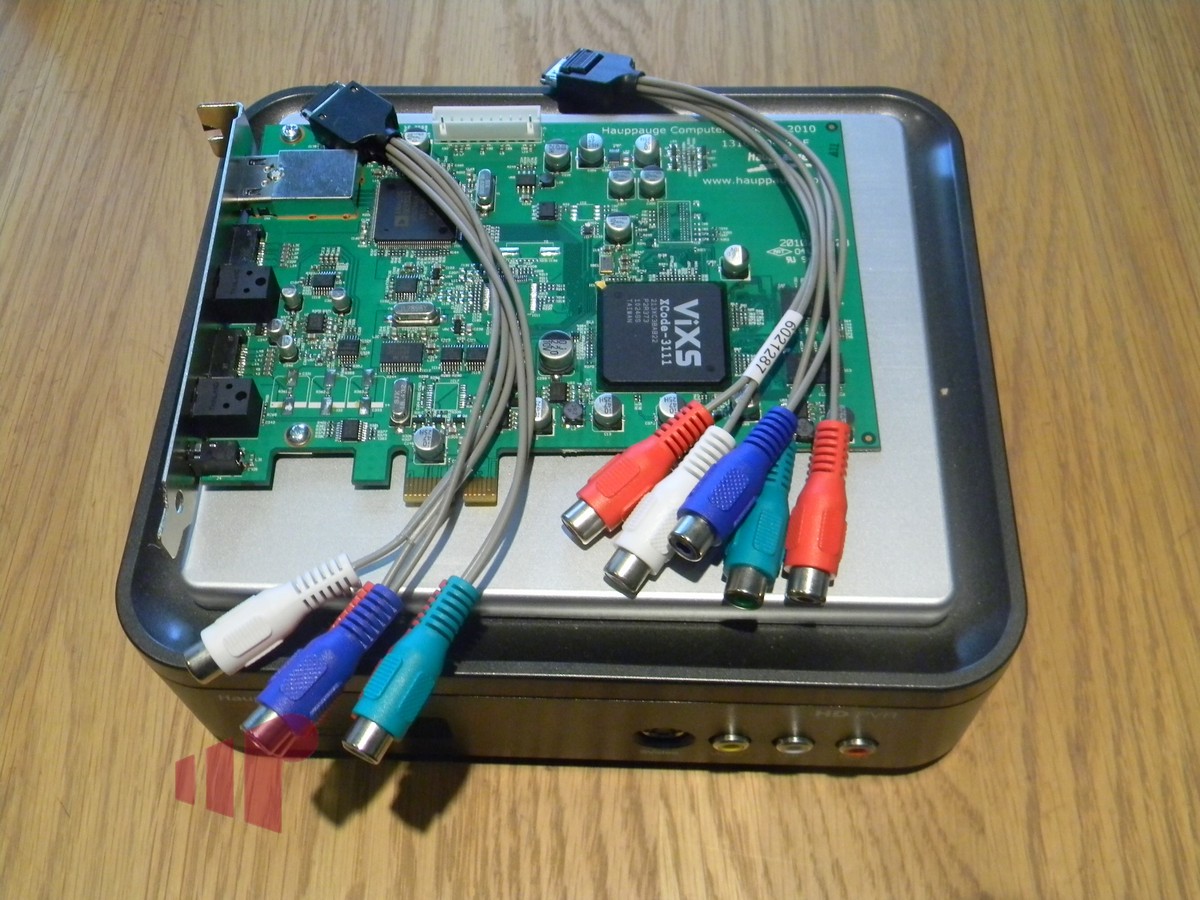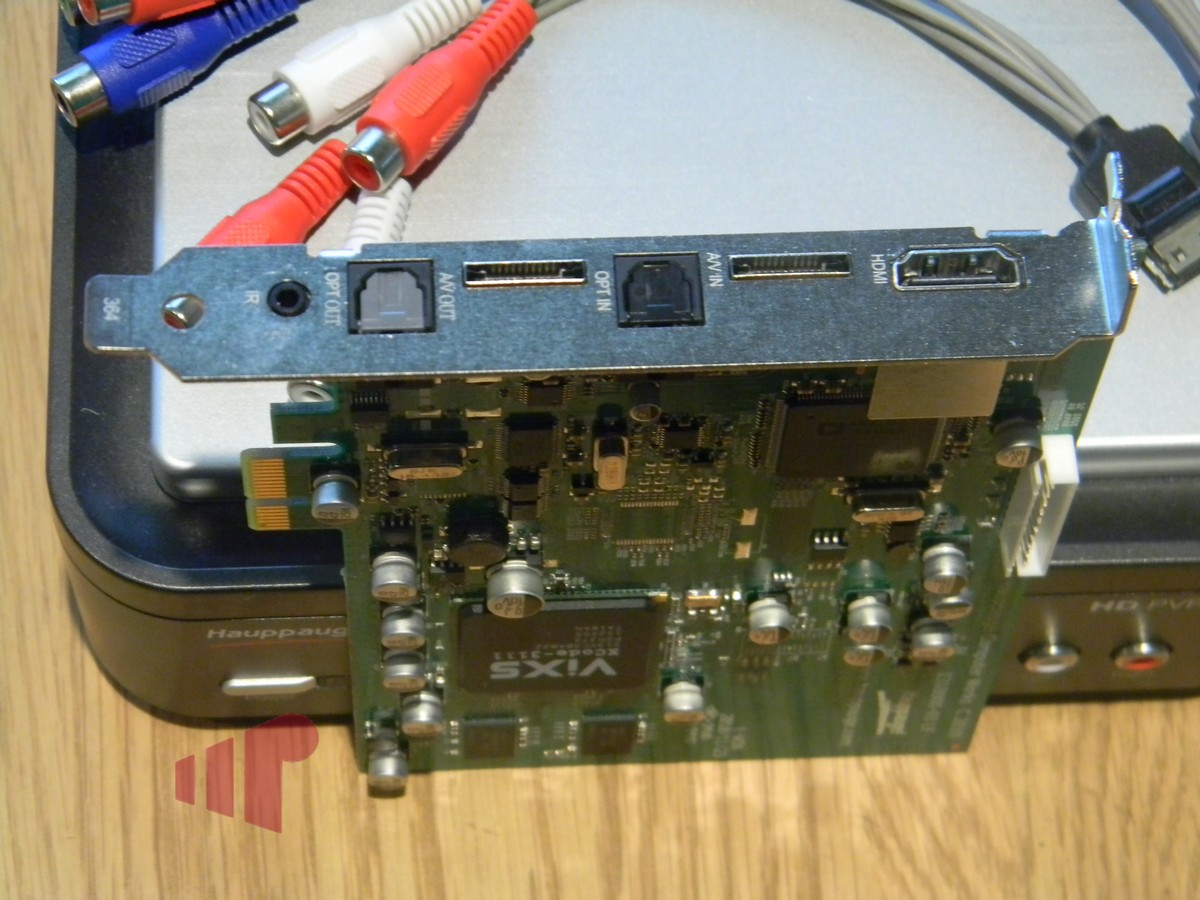 Broadway Live Streamer
We took a look at the Hauppauge Broadway. The Broadway is stand-alone device built to stream digital (ATSC & ClearQAM) and analog Live TV to iOS devices (iPhone, iPod and iPad). It uses a high-quality H.264 video compressor to stream Live TV over WiFi or Internet to your Apple iOS devices. As a HTPC owner I don't have much interest here but for those looking for an easy way to watch Live TV on your iPad this could be for you.
The Broadway is expected to be released this quarter (2011 Q1) with a MSRP of $199.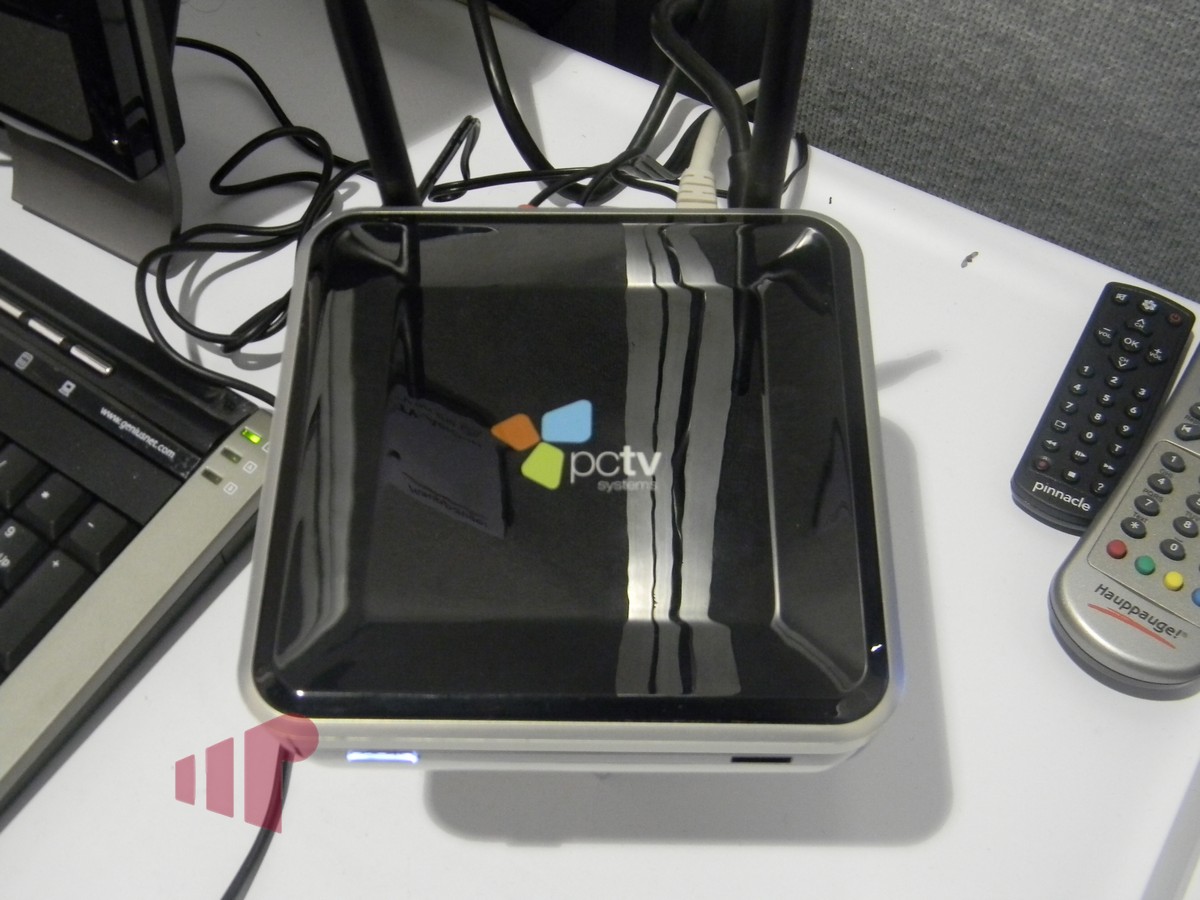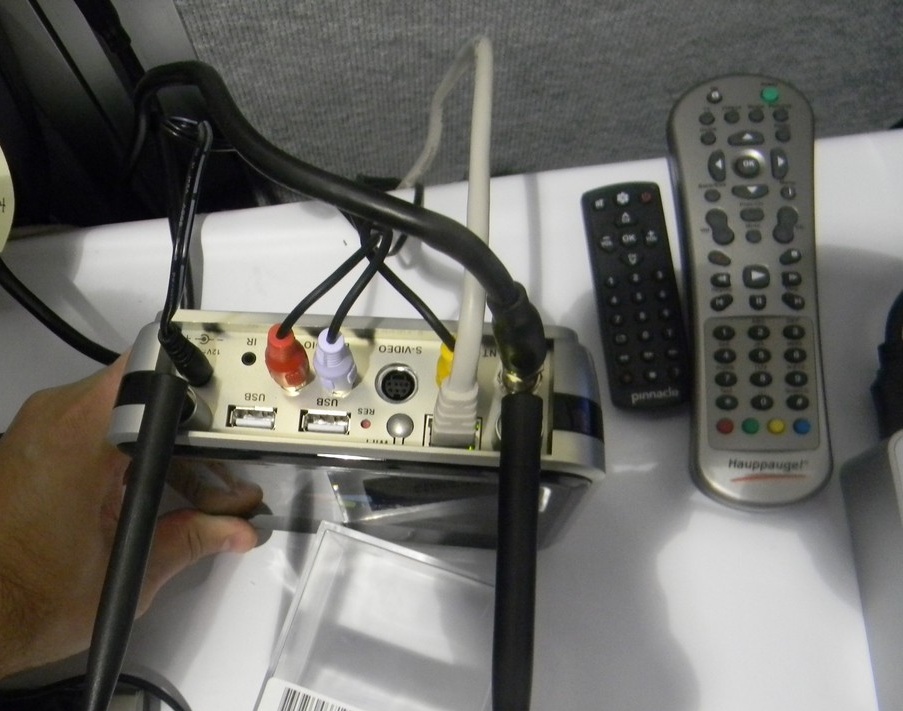 Aero-M
We didn't get a chance to see it in action but the Aero-M was also on display at the Hauppauge booth. The Aero-M is their first all-in-one USB based mobile tuner designed for laptops. What makes it unique is the built-in antenna for over-the-air ATSC M/H broadcasts. It also includes an ATSC HD tuner. This could be very cool for train\metro commuters if mobile broadcasting is available in your area.
The Aero-M is already available for purchase with a MSRP of $69