ArcSoft TotalMedia Theatre 5 Remote Apps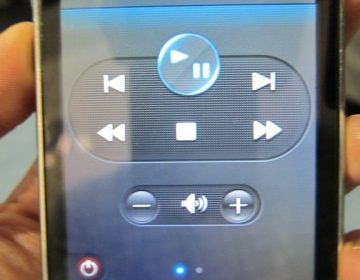 One thing we didn't talk about much when ArcSoft's TotalMedia Theatre 5 (TMT5) was introduced was the inclusion of smartphone control apps. At CES, I was able to take a look at the apps which run on both Android and iOS.
The apps work via wi-fi, but unfortunately, there was too much interference to see them actually work (this was a common occurence that affected every wi-fi demo I saw on the show floor at CES). The Android app is currently available with the iOS app available soon.
ArcSoft is still busily at work on TMT5 so I'm excited to see the improvements roll out over the rest of the year.