Boxee Remote Control Pricing Leak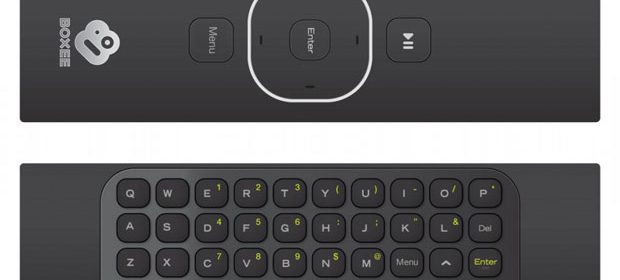 I know Mikinho is ecstatic to hear about this. Ever since the first images of this remote he and many others have been clammoring to get the remote alone to integrate with their own HTPC. For $40, it can be done…maybe. If it's true, considering the Logitech Dinovo Mini runs at $90-100, this is a pretty sweet deal.
The Boxee remote is identical to the one shipped with the Boxee Box, meaning that it will use RF instead of infrared technology and feature a two-sided design with a full QUERTY keyboard. The remote control will come with a RF USB dongle that is likely familiar to people who use dongles to link their PC to a wireless keyboard. It will work with both stand-alone PCs as well as home theater PCs (HTPCs) used to bring Boxee to the TV screen.