CyberEStore Contest!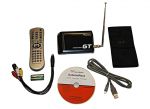 It's once again time to have another MissingRemote contest. This time the prize is provided graciously by CyberEStore. To participate, simply browse the CyberEStore's web site, pick three (3) items you wish you could have and post them in the forum contest thread. That's it! Take some time to browse all the sections as they have a wide variety of items that you don't typically see. Good Luck!
1. The contest ends at 9:00 pm mountain time on April 26th

2. Only one entry per person

3. To be considered valid, the post should list 3 separate items which are available to purchase from CyberEStore.com

4.
The winner will be notified via email that is on their
MissingRemote.com account and a posting on the front page of
MissingRemote.com

5. MissingRemote.com will be giving away one Autumn Wave OnAir GT

6. You must be a resident of the US to claim this prize
Thank you for your readership and good luck in the contest!