Community News Contest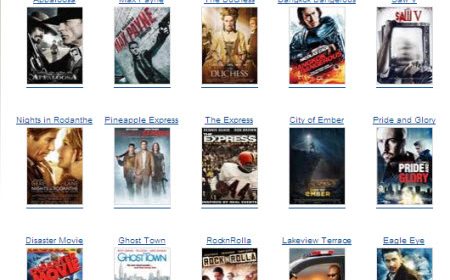 First off, let me thank the individuals who have contributed to the Community News. Secondly, I had better explain a bit more what community news is. Community News replaces our old user submitted news with a tweak or two :). Every post that is submitted using the submit news button to the right (you have to be registered to see it) is shown on the Community News page and the last several posts are shown on the front page right below recent forum posts. So far, we have had no spam and we hope to keep it that way :).
Let's get to the content rules 🙂
Prize: 3 Months Netflix Memebership (1 DVD at a time $8.99 plan)
Contest Rules: Each submission to the Community News gets you one entry :). We are looking for Media Center, Home Theater, gadgets, digital home type submissions. If we deem your entry not worthy, the post will be deleted and you will not get an entry into the contest. We are pretty easy but if you submit news about the lates Mustang or a home robbery, we will delete it.
Conest Dates: The contest starts as soon as this post reaches the front page. It will end on February 4th, 2009 @ 4:00PM PST. The random drawing will take place on February 4th, 2009 @ 7:00 PM PST with the winner announced on the front page of MissingRemote.com and via email that is registered at this site.
Failure to reply within one week of the drawing will result in the winner defaulting on the prize and a new winner will be drawn. That's right, if you don't come to MissingRemote.com more than once a week, you don't win the prize.
Other Rules:
You must be a member of MissingRemote.com to enter (You have to register to submit news)
It is open to US residents only
Whatever happens after you win the contest is not our fault. Support or warranty is not implied nor a part of this contest.
No shirt, no shoes, no service