Tip Of The Day: Keep Those Pennies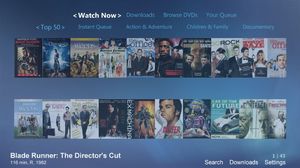 Regardless of the economic situation, saving a few dollars always makes sense. Here are few tips that should help the HTPC novice in the planning stage, or even the seasoned HTPC pro save a few dollars on their digital lifestyle.
Going through the list of suggestions in my head, I am pretty impressed by what is available in terms of free or reduced cost options. Keeping this in mind, for the most part, the level of entertainment you are used to should remain fairly consistent. What changes is how you get your entertainment. Along with reducing your content cost, I will also talk about reducing your hardware costs.
Reducing Content Costs
Slashing your cable or satellite service can mean a pretty big reduction in your monthly bills. I assume about an $60-80 dollar cost reduction if you cancel your high definition cable and PVR service. There are several great methods to replace your reliance on this service.
Broadcast Digital Television
If you think way back to when you were a kid, you might remember only getting 3 or 4 channels via the ever lovely huge set of rabbit ears. Today there are a few more channels, and with the advent of digital TV many have subchannels with interesting extra standard definition content, check out this NY Times article for more on subchannel options. Generally, the majority of television viewers should be in range of broadcast digital television (ATSC) with a roof mounted antenna. Head on over to Antennaweb.org to get a pretty good idea of what style antenna you will need and what stations are broadcasting over-the-air.

One benefit of receiving your network channels with this method is that the signal is not re-compressed. You should notice the quality of your broadcasts look a bit better than the version from your cable or satellite feed.
Streaming Video Sites

Hulu and others are Internet based sites that stream various content for free. Generally these sites partner with various companies to stream content. As an example, Hulu is backed by NBC-Universal and Fox/News Corp. So much of these two media power house's back catalog of content is available to stream on Hulu. Likewise, Joost has relationships with Viacom (which means MTV, Nickelodeon, Comedy Central, and more), Warner, Turner, CBS, and PBS. Also, YouTube now has content agreements with MGM and CBS.

Other sites focus on user generated content (vidcasts). Free content is good right? Well, the downside is that the streaming quality is average to miserable. This really shows up when you zoom to full screen on a 1080p HDTV. At least Hulu's "480p" mode is a bit better then the standard "360p" version.

Additionally, most of these free services do not have plugins for the major HTPC applications — you will have to be prepared to breakout the keyboard or make your office a lot more comfortable.

These days you will no doubt find the full episodes on the web page of the network that it is airing on. Even cable channels are getting on board with this.

Here are a few popular sites:

Hulu.com
joost.com
MTVmusic.com
YouTube.com
HGTV.com (have partial & full episodes online)
Discovery.com
ABC.com
NBC.com
CBS.com
Built-In Plugins/Community Plugins Built into PVR Packages
There are a few new plugins that are natively available for various software packages. As an example, SageTV has a nice built-in package of online podcasts/vidcasts etc. Windows Vista Media Center, of course, has the InternetTV portal and MSNBC news portal.
Netflix
For around $15 a month, Netflix can provide just about unlimited entertainment that includes DVD rental via mail and their streaming service. Their streaming service was nothing to write home about when launched, but with a couple of tweaks and the recent addition of Starz! content, it is a real contender in the streaming market.

Their streaming service consists of TV shows (new episodes are added the day after the show airs), Starz! content and older movies. If the content you want isn't covered by their streaming service, their DVD rental service has just about every DVD you could want including rentals of TV shows only on cable. It is a great way to watch a TV show from S1E1 without having to wait for the reruns to come on TV!

Bonus points for user-created plugins for Vista Media Center and SageTV.
P2P
We don't endorse this, but we understand a few folks might use a new fangled tech called Bit Torrent to find media.
I Am Going To Buy This Movie, What Is The Cheapest Method?
I still recommend going down to your favorite retail store and buying the physical media. That way you are not tied to a particular service or DRM. You can rip it to your digital library and keep the original safe and secure. I generally wait for a solid sale from Amazon, Target or Wal-mart to buy a DVD. This is especially true if you purchase Blu-ray discs which are $10-$15 higher then their DVD counterparts.
What NOT To Do.
While I love the concept of Vudu and other digital streaming sites such as Amazon, renting an individual movie for $3 or $4 seems like a waste of money in the era of Netflix, Hulu and the commodity movie rental kiosks like RedBox, found in many grocery stores, which only cost a dollar for most DVD rentals.

That said, these types of services are pushing the digital media delivery industry forward and renting a few movies a month this way will not break your budget. Sometimes you just want to watch a movie right now and this is certainly a much cheaper method then going to the actual movie theater.

Buying TV on DVD sets for $30 to $60, to me at least, is a pretty big investment for something that you could archive yourself or rent from Netflix. Unless the replay value is worth the investment or you have to have the physical media, I recommend putting legwork in and find it from alternative sources.
Free Music
We almost feel entitled to free music in this day and age. Since Napster pioneered the less then legal method of downloading, many legit sites have popped up to provide music streaming services that are ad supported. These sites are generally available via user created plug-ins.

Below are a couple of sites I have used in the past:

If music is a large portion of your entertainment, you might want to consider a monthly subscription such as Zune's pass which allows you to download unlimited music but is tied to your digital media player.
Reducing Costs On Your Build
Upgrade Your Old PC
Rather then buy a brand new PC, why not upgrade your old one? As Dan found out, you can even upgrade older AGP PCs with a video card that has advanced video compression (H.264, VC-1) offload. This will move you into the high def world without a large investment. An AGP version of the AMD Radeon HD 3650 will set you back about $80.

This same concept can be applied to an older Socket 939 Athlon 64 X2 rig that may have served as a gaming rig in the past. If you have an older rig but it's still modern enough to have a PCI Express slot for around $100 you can add a video card, such as the new AMD Radeon HD 4650, to turn your PC into a Blu-ray capable machine.
Turn Your Machine Into a Multi-tasking Monster
Most major HTPC software packages allow for a server\client or server\extender setup. In this case, we can use this to our advantage and install the server software on a computer that will perform double duty as an office machine and a server. For the most part, you will find day to day activities including gaming, shouldn't interfere with your Media Center activities.That said, I wouldn't rush out to play the most demanding game I own while recording my wife's favorite show.
If you have any suggestions or stories on how you save a few pennies, please share them in the comments.