Tip Of The Day: Internet TV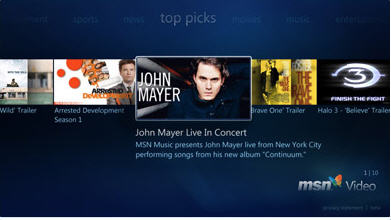 A good way to have a little fun and catch up on some TV is to use the Internet TV feature in VMC. Though there are not many full length episodes of TV, Arrested Development being the exception, there are lots of great clips from the History Channel and The National Geographic Channel.
Along with that, they have a pretty decent lineup of concerts. Of course, if VMC isn't available you could always head on over to MSN Video as Internet TV is just a front end for this site.