NASA TV for Media Center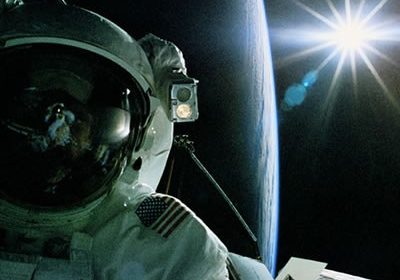 UPDATE
NASA TV has been updated
here
.
A few weeks ago space shuttle Discovery embarked on its final flight. In honor of the event Pete Brown from Extreme Windows Blog and The Green Button posted, or as it were reposted, how to watch the NASA TV stream within Windows Media Center.
As you can see from Pete's post, the ability to add NASA TV to Media Center via the ASX stream was initially shared with the community by buellpilot back in 2006! This add-in, NASA TV for Media Center, is a natural evolution to that same basic idea.
NASA TV for Media Center creates a new entry under extras libary entitled NASA TV that lets you quickly watch the live feed. Simply launch and enjoy.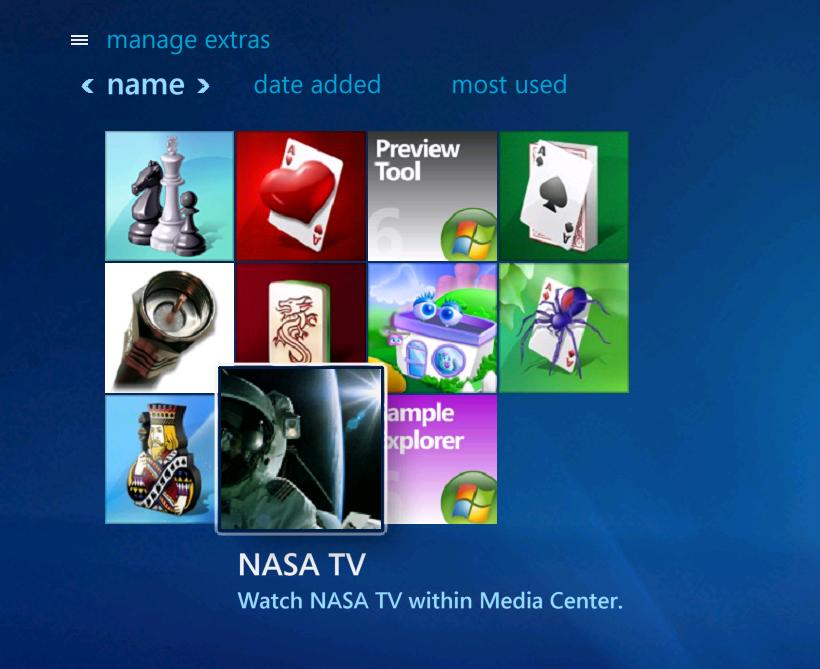 Downloads: