Set Unknown Network to Private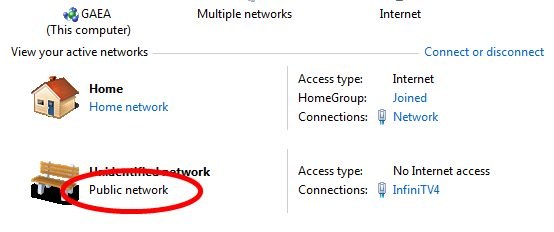 Disclaimer: This is a fairly worthless utility
Update: Ceton has informed me that the reason the current InfiniTV4 driver sets their network interface to Public is due to a potential tuner discovery issue. Ceton is looking into how to safely change it to private.
I'm going to keep the tool available to allow users to reset the InfiniTV4 interface back to public. I'm going to keep mine at Private to do some additional troubleshooting.
TheGreenButton member RandomRage asked whether it was normal for the Ceton InfiniTV4 to be put into Public network category.
While it is normal, it did bother me so I wrote a quick utility to change the network category to Private.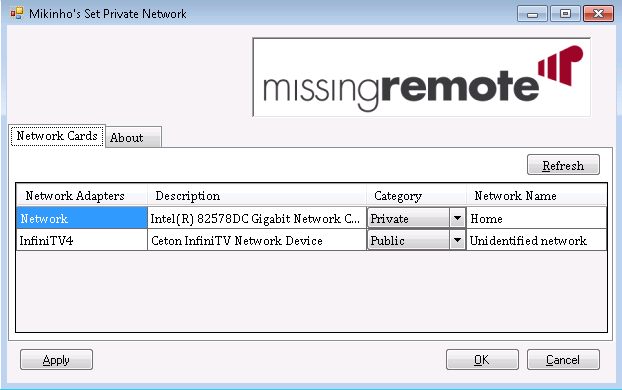 I'm hoping it is fairly self-explanatory. Download the tool from the attachment below (you'll need to be logged in to see attachments). Extract and run.
Change the Category via the drop down and hit Apply. The tool also allows you to rename the Network Name but only for identified networks. I'll enable renaming the "Unidentified Network" soon but it is a bit of a hack to change that so I wanted to further test. This will be a moot point when the Network Sharing Ceton InfiniTV4 firmware is released since the networks will be bridged anyways.