Giveaway #21 – CETON InfiniTV4 CableCARD Tuner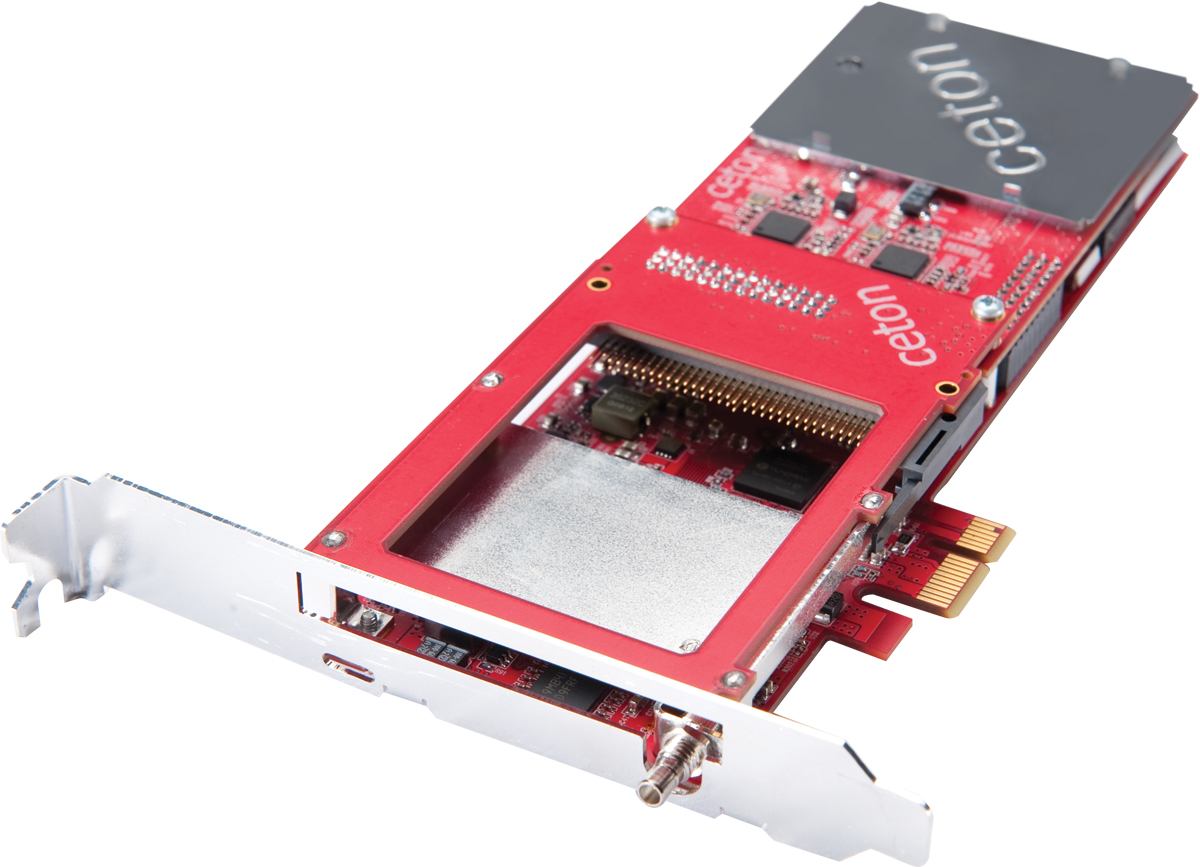 THIS CONTEST HAS ENDED!!! THANK YOU TO ALL WHO PARTICIPATED! WINNER WILL BE ANNOUNCED SOON
ENTER TO WIN:
CETON INFINITV 4 CableCARD TUNER

We have a fantastic prize up for you for the next two weeks, with the ever so coveted CETON INFINITV4 television tuner. Thanks to our friends at CETON, we have up for grabs one of these awesome CableCARD tuners where you can stream up to FOUR high definition cable streams to your Windows 7 Media Center system via 1 actual CableCARD! But don't take my word for how awesome this card is, here's a snippet from our very own Michael Welter's recent review of the card:
I had a few more hours of work before I could get home and finish the setup so I wasn't too worried. But it seemed like such as waste of a few test hours. I called my wife and asked if she would setup the tuner for me. She was a little reluctant but she also had a show she wanted to watch, and eventually she agreed. I told her to follow the instructions provided on the Quick Installation Guide, skip the CableCARD activation step and give me a call if she ran into any issues.

Five minutes later I get a call—it worked. I was amazed–no issues, no questions, and in less than five minutes my wife and daughter were watching BravoHD in the living room and my son Cartoon Network HD in his room via a Media Center Extender (MCX). This was huge; my kids have not had Live TV in their bedrooms other than a few ATSC and ClearQAM channels in months.
HOW TO ENTER
The easiest and ONLY ONE MANDATORY REQUIREMENT TO ENTER is to respond to this post and answer the following: What are your top 4 shows you need to record?

That's all that's required; respond with the answer to the above and you'll be entered into the giveaway!

You are also able receive more than one chance to win, using Facebook and Twitter. The more entries you have, the greater your odds of winning!!!

Twitter Users:

Follow us at Twitter @MissingRemote
Tweet the following:
USERNAME wants to win an InfiniTV4 from @MissingRemote http://bit.ly/mrceton

Make sure you replace "USERNAME" with YOUR username you post here with!


Facebook Users:

Visit our Facebook Fan Page and click the "Like MissingRemote" button at the top of the fan page (if you don't see it, that means you're already a fan!)
And reply to the question on our Wall for this contest
Don't forget your username!!!
Good luck everyone
RULES/TERMS
Entries will be accepted from 12:01AM PDT on Wednesday, January 19, 2011 through 11:59PM PDT on Wednesday, February 2, 2011 . Winner will be selected by February 10, 2011.
This contest is unfortunately only available to US residents in one of the 50 states. Sorry to our international readers, but we are looking into expanding our prize packages in the future.

You are only allowed to enter using each method once. Multiple entries will disqualify you.

Must be a registered user to be eligible to win (remember, if you are entering additional entries when applicable via Twitter/Facebook you must mention your MissingRemote username in that entry)

Editors and staff, and associated family of staff are not eligible to win

Each prize may have its own rules for eligibility established by Product Sponsors, please read the directions carefully

Users may reply to a thread as many times as desired, but only one post will be counted towards the drawing

Winners will be notified via e-mail, as well as posted in a news post on the home page of MissingRemote.com; Failure to respond within 72 hours will result in a forfeit of prize and the prize will be re-drawn

Most prizes will be shipped to winners via either USPS Priority Mail or Fedex Ground and tracking numbers will be provided. It is the recipient's responsibility to coordinate receipt of item.

Some prizes will be shipped to winners directly from Product Sponsor–tracking will still be provided to those as well

Prize packages are in excellent condition and have not been used outside of for review purposes and are delivered in AS-IS condition

Any attempt to circumvent contest rules will cause ineligibility for user