Top 10 Home Theater Things We're Thankful For in 2010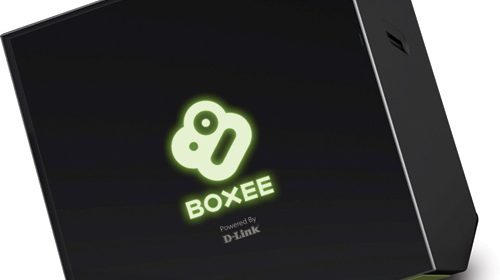 Tis the season to be jolly right? Well, we here at MissingRemote are quite jolly about this past year and all the great things it brought to our beloved home theater market. So, we decided to comprise a list of our top 10 most influential things we're grateful for (from a home theater perspective):
Bit Streaming HD Formats via HDMI
Finally is supported from all major hardware vendors (AMD, then Intel, and finally Nvidia) giving consumers the option as to how (and how much to spend) to enjoy the latest in HD audio formats–up to 7.1 surround Dolby TrueHD and DTS Master Audio.

Next year's wish: 3D Support on-board all these same devices

The domination of Media Players/Streamers
They're EVERYWHERE, and made by everyone. We published a Comparison Guide to help, but honestly there's a player out there for everyone. The list of features supported continues to increase–including the aforementioned bit streaming of HD formats from some higher end streamers–and the prices across the board continue to decrease as the competition stays intense. Along with this, the emergence of DLNA in a large number of these is becoming more standard, making sharing and distributing media across households that much easier to do.

Next year's wish: More universal understanding across the board about which Media Streamer is right for customers.

CableCARD News all around
From the great release of the Ceton InfiniTV to the now seemingly real external tuner from SiliconDust, CableCard customers finally have an alternative to the vastly outdated ATI OCUR tuner. Along with that, FCC having made changes for the better including: self-installs, SDV support mandate (where SDV is used), fairer fee structure mandate when using CableCARD vs. STB, and more.

Next year's wish: Native HD Satellite? 🙁

Arcsoft's Total Media Theatre 5 & Cyberlink PowerDVD 10
Blu-ray playback on your PC has continued to improve thanks to these two companies, and the Media Center integration is getting pretty darned transparent!

Next year's wish: Microsoft providing a Windows 8 method of having TRUE integration

Intel Clarkdale Platform
Reviewed earlier this year, this new platform redefined compromise in "IGP" based HTPC by providing capable graphics and HD audio bit streaming with a full featured, low power package

Next year's wish: Intel's Sandy Bridge will be a worth successor to Clarkdale — adding 3D and finally fixing the 24p bug



Hulu/Netflix Streaming Options
We still have a long way to go–HD resolution, higher surround sound audio– but with Hulu and Netflix getting a worthwhile catalog there's finally a viable alternative to Cable's deathgrip. And having two competitors (and counting) means pricing should stay low.

Next year's wish: Features grow along with the number of titles. Providers stop blocking Boxee and other TV-devices.

3D is here and the price keeps going down
Can you tell this is a staff top 10 list? Aaron and Andrew both give high praise to 3D, but even if you don't 3D technology in your TV makes the 2D better. While 3D was consigned to this year's high end displays, it will be just another feature in the next – so why not sit back and enjoy the extra depth?

Next year's wish: Glasses-free 3D, more content being shot in 3D

SageTV Version 7
One of our favorite HTPC software apps graduated to an impressive Version 7–featuring a new UI, built-in plugin system, BD-lite on the PC, and much more–and continues onward

Next year's wish: include CableCard support

Boxee Box
Some stumbles out of the gate, but has so much potential and the buzz alone was great for HTPC believers. The remote is truly innovative as is the hardware design itself.

Next year's wish: More premium content support, overall product features improvement

MissingRemote.com finally receives a much needed website re-design!

Honorable mention:
Sub-$60 Walmart Blu-ray player Black Friday
HDMI 1.4 adding support for 3D
ARC and Ethernet, HDBaseT (teaser of potential)
TiVo finally leasing out their hardware,

And what kind of list would be complete without some items we're NOT thankful for…
DIShonorable mention:
GoogleTV
Microsoft: Long list, including removing Drive Extender from Vail (Windows Home Server v2), lack of plugins merged from Xbox/Zune Marketplace into the native 10′ interface of Media Center…and on a similar note, the rumor that Media Center is going to be no longer in Windows 8.

Netflix caving to 28-Day Rental Window
Blockbuster Video

Retail Chain bad practices (see: Fry's, Target)