IOGEAR GUWIP204 Wireless USB Sharing Station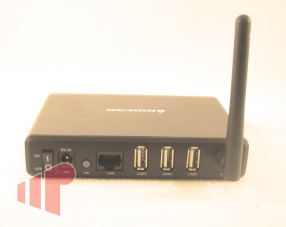 Over the past year we've reviewed a number of different wireless products that help enhance unique home theater environments, such as wireless HDMI streamers and Bluetooth speakers. For my living situation, the need to extend USB over a wireless network became relevant, and as such, I obtained the GUWIP204 4-Port Wireless USB Sharing Station from IOGEAR to achieve this objective. Things were not perfect however, as we attempted to use this product unconventionally.
SPECIFICATIONS

Before we begin and cover our experience with the GUWIP204 we should take a look at the specifications and its limitations according to IOGEAR. According to the product's webpage:
IOGEAR's Wireless 4-Port USB Sharing Station enables any USB external hard drive, USB flash drive, USB memory card reader, USB webcam, USB speaker, or USB multi-function printer (MFP) to be shared over a Wi-Fi network among different users. It offers the flexibility to place your USB devices anywhere in the home or office as long as there is Wi-Fi coverage. You are no longer constrained by the 16' distance limitation from your USB devices to your computers.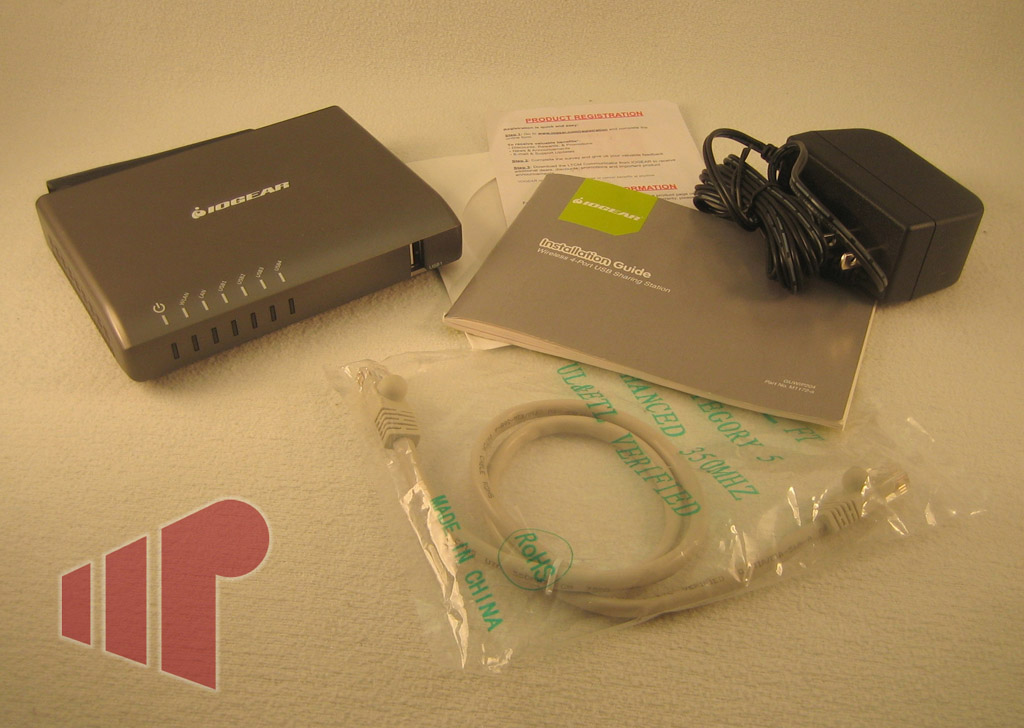 With the versatility afforded by the Wireless 4-Port USB Sharing Station, you can now enjoy your favorite multimedia content stored on your external USB storage devices from anywhere in your home or office. You can also attach a standard USB webcam to the Wireless 4-Port USB Sharing Station as a simple and low cost security monitoring solution for the home / small office use. Because the unit includes multi-function printer sharing, any user can print, scan, or fax from any computer in their home.
The Wireless 4-Port USB Sharing Station also supports a USB 2.0 hub extension, which can support up to 4 USB devices over a home or office Wi-Fi network. It is a one-stop-shop for multi-functional network peripheral sharing with a number of applications that are practically endless.
| | |
| --- | --- |
| Function | GUWIP204 |
| Operating System Support | Windows XP/Vista/7 |
| Network Protocol | TCP/IP |
| Network Interface | 10/100Mbps RJ45 |
| Printer Connection | USB 2.0 / backward compatible with USB 1.1 |
| Standards | IEEE 802.3 10Base-T; IEEE 802.3u 100Base-T; USB 2.0 |
| Management | Web Interface, Windows Utility |
| Unit Dimensions | |
| Width | 5 in. |
| Height | 1 in. |
| Depth | 2.95 in. |
| Weight | 0.2 lb |
Not much to comment on from the table above–the unit is small and compact, and includes three USB ports on the rear and one on the front. You can also utilize a USB hub if the 4 ports are not sufficient.
INSTALLATION & USAGE
While I had a specific usage in mind when I obtained the IOGEAR GUWIP204, I wanted to test various scenarios as the product was marketed for more standard use cases. Before getting started with any testing however, we had to configure the unit with our wireless network.
Without a screen on the unit, we were not surprised that in order to connect to our router, we had to physically connect an ethernet cable from the GUWIP204 to it. Once hard connected to the router, you can install the IOGEAR software and configure the device with the appropriate access point and key for your wireless. Then, when you unplug the unit, all should work appropriately. I tested with three different routers–802.11g Linksys WRT54g, 802.11g 2Wire Modem+Router and Dual Band 802.11n Belkin N750. Installation for the Linksys and Belkin routers was smooth and easy; however, I was unable to configure the 2Wire after numerous attempts and various different security protocols and settings–something alarming, but I switched modems rather than troubleshoot further. I searched the web for other user reports of this issue but found none, so I hope my situation was an abnormal one-off. I should note that you do need to install the IOGEAR software for all of the configuration, and that needs to remain installed for the USB devices to function.
With the unit configured, we are free to move the device into any room in the house, for my situation it was in my bedroom, approximately 10 feet away from the router with one wall.
The first devices tested were a standard 1GB USB thumb drive, a Canon Canoscan 620U Scanner and an older HP Deskjet 930C inkjet printer. Installation for all three went off without a hitch on my Windows 7 laptop. The thumb drive appeared as normal on my system as did the printer although the data transfer rate was fairly slow peaking out at around 110-160KB/s. Compared to direct PC to PC transfer over the same wireless network, the USB stick reached transfer rate of 1.8MB/s. Quite a large disparity, and one that would result in recommending use of the GUWIP204 for USB data transfer only as a last resort. There was no noticeable difference or lag when printing over wireless USB compared to direct USB, and the same can be said with regards to the scanner.
Within the IOGEAR software, there is the option to "Auto-Connect" the printer which provided a nice convenience since that is something that is frequently needed and saves the time of launching the software and connecting. Every non-auto device does require manually clicking to connect, although the time required was minimal–the delay comes in Windows recognizing the new unit.
One final note on these devices, we did also test on an Apple Macbook environment. The printer connected fine, but neither the USB thumb drive nor the scanner would function correctly. As is usually the case for Mac users, this is probably the result of immature drivers.
As we hinted earlier, our objective when we obtained the IOGEAR GUWIP204 was slightly different than your usual customer. The objective was to remotely connect a home theater PC (HTPC) from my main living room over to a bedroom. With the use of the Warpia SWP120A, I had the audio and video covered, so that only left the issue of controlling the HTPC from the bedroom with a standard eHome receiver and Xgene RF based keyboard. Here is where things started to get muddy.
Neither of the two devices functioned correctly with the initial review unit received–the eHome receiver was detected in Windows 7 device manager; however, Windows refused to get rid of its yellow exclamation mark. The Xgene RF keyboard was not detected. After contacting our friends at IOGEAR, they were able to give us a modified unit with upgraded firmware, and I'm happy to report that the Xgene keyboard was then fully functional and detected. The same, I'm afraid, cannot be said about the standard Microsoft eHome IR receiver which refused to function at all. IOGEAR has communicated that they continue to troubleshoot, but no resolution was made as of the time of this writing. The keyboard worked exactly as you would expect, with no lag from movement to display on the screen.
CONCLUSION
Mixed results would be an understatement for how to describe our testing experience with the IOGEAR GUWIP204 Wireless USB Sharing Station. To be fair to the product, the main marketing documentation for the device touts support of "any USB external hard drive, USB flash drive, USB memory card reader, USB webcam, USB speaker, or USB multi-function printer (MFP)" with no mention of keyboards, mice or any other devices which may have been desired in USB format. For the purposes of those shopping for the device, if you know you will only need any of the aforementioned supported types of USB devices then the IOGEAR GUWIP204 is perfectly capable of allowing you to connect to that device wirelessly. However, proceed with caution if you are trying any other types of devices as we found mixed results which hampered the usage.
With an MSRP of $99 but available at around $75, the GUWIP204 is a product designed for solving the specific issue of needing to place USB devices in a distance to your PC but still connecting to wireless, and for the products it claims it supports, it does exactly that.
PROS:
4 USB ports
Simple installation & software
Supports a USB hub for even more devices
Supports the devices it advertises
CONS:
Refused to work with eHome IR Receiver
Thanks to IOGEAR for providing the review unit.