Yamaha announces RX-V485, RX-V585, and RX-V685 4K AVR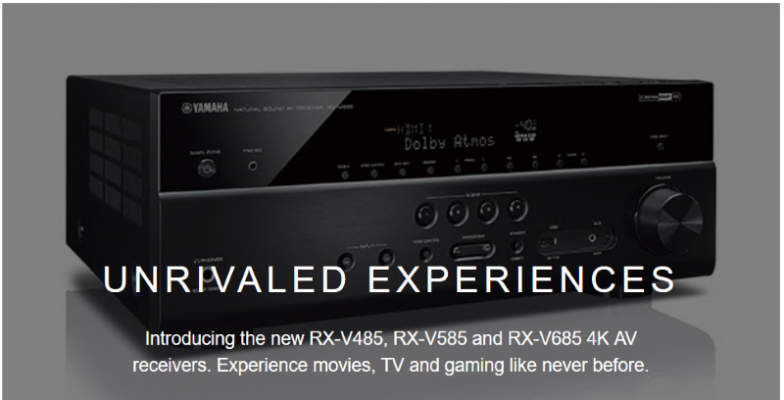 The just announced Yamaha RX-V485, RX-V585, and RX-V685 4K AVR have one really slick feature that most other audio video receivers do not. They can use one, or two, of Yamaha's MusicCast wireless speakers as the rear surround channels. This isn't the first product to offer this, but it is the first that I recall that wasn't a home theater in a box (HTIB) type system. I do think that Yamaha missed an opportunity here though by limiting it to just the rear surrounds. The RX-V685 is Dolby Atmos capable, and so it would have been even more spectacular if they allowed for wireless heights as well.
Anyone who's had a surround sound home theater system knows the challenges of adding rear speakers into the mix. First there's the issue of where to place them. Then you need to know how to run the speaker wire so it's out of sight and not a risk for being tripped on — something that's usually dealt with either by using rugs, drilling into the floor (impossible if they're marble!) or running wiring up the walls.

Now MusicCast Surround provides a wireless alternative that takes all the stress out of setting up surround sound.