Pioneer Adds Two New Elite Receivers, Yamaha Receivers Add AirPlay and 4K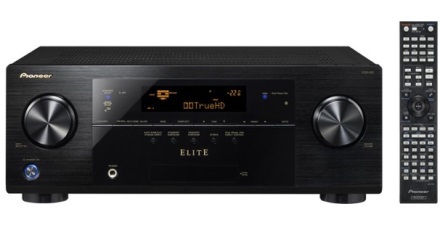 'Tis the season of new receiver releases. Pioneer and Yamaha have each announced a pair of new additions to their 2012 line-ups. Pioneer has added two new models to their line of Elite receivers, the VSX-42 and the VSX-60. Both models bring Pioneer's usual AirPlay and DLNA support along with the new-for-2012 Pandora support. The VSX-60 also includes optional WiFi support and a front HDMI port.
Pioneer's 2012 AV receiver lineup is growing by two with the new VSX-42, priced at $450, and the $650 VSX-60. Both feature six HDMI inputs on the back, Ethernet, video scaling, optional Bluetooth ($99) with A2DP, AirPlay, DLNA, Pandora and iOS or Android apps. 
Yamaha has announced the RX-V473 and RX-V573. Yamaha's new offerings feature a collection of streaming media options similar to the new Pioneer receivers, including AirPlay support, a feature new to Yamaha's receivers this year. One interesting differentiating feature adds a bit of future-proofing in the form of 4K video passthrough. Given the rate at which receivers are adding new features, it's anyone's guess whether Yamaha's new receivers will still be relevant by the time 4K video goes mainstream.
 There's not much differentiating the models, save for a $100 gap in price ($450 for the V473, $550 for the V573), and 7.1 channel audio in the pricier model (you'll find 5.1 channels in the bargain offering). Both flavors include front-panel USB ports (also with iOS compatibility), four HDMI inputs and digital audio inputs, and 115 watts per channel.