Yamaha YSP-5600 soundbar reviewed at HTR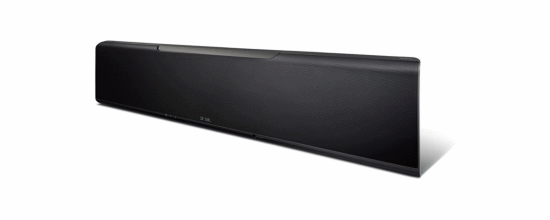 Anyone who knows me, also knows that the Yamaha YSPs are really the only soundbars that I wholeheartedly recommend. That's not to say that there aren't other models that are just fine, only that they are best if you want a real surround sound HT experience. Unfortunately, they don't come cheap though, this one is $1600, but considering what you'd spend on an AVR + speakers, maybe not so crazy.
There is no shortage of soundbars on the market today, and their level of sophistication varies greatly, with prices ranging from just a few hundred bucks to a couple thousand dollars. The Yamaha YSP-5600 is a complete sound system, shy of sources (of course). It has the electronics of an audio/visual receiver, along with the speakers and the computing power to tie it all together. The YSP-5600 sits at the top of Yamaha's line of soundbars, with a market price of $1,599.