SiliconDust @ CES 2015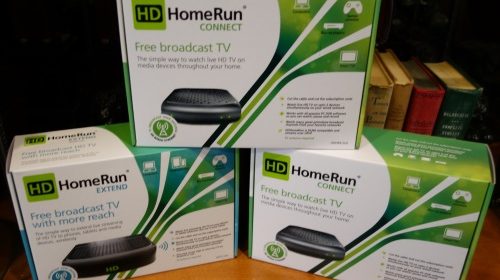 SiliconDust didn't have any new products to show in their suite this year, but we did get a chance to look at the new packaging which is important as they make a bigger push into retail, especially in Europe. We did get a chance to discuss some of the products that should have launched, but unfortunately were delayed due to merger/acquisitions in the silicon industry (e.g. Freescale bought one of their suppliers). Fortunately this only translated into delays, both the six tuner CableCARD and the dual DVB-T2 are still on the road map – with the later expected to ship very soon (Huzzah!). SiliconDust also has an eight DVB-S tuner in the works, which will be a global device with hundreds of channels available from around the world.
SiliconDust made it clear a couple years ago that they are committed to expanding their appeal beyond Windows Media Center, although it and other strictly HTPC PVR platforms remain their main market. With that goal in mind they have built a strong suite of applications for smart TVs, streamers (including Nexus Box & Android TV – coming soon to Fire TV Stick), game consoles and mobile platforms. This remains an area of commitment with the HDHomeRun VIEW app for Android; an iOS version is currently in beta, but I wasn't able to nail them down on an expected release date. It was also mentioned that they have their hands on the Xbox One SDK, noting that "SiliconDust is an application development partner on the platform", but interesting they refused to commit to anything beyond that – even that an application was in the works- although, some "mystery" software application was mentioned as being in development. Unfortunately, the SiliconDust employee behind the bar wasn't just there to offer up water and root beer, and stepped in swiftly to cut that talk short J. Oddly, despite all of the obvious effort to expand the ecosystem SimpleTV, one of the prominent partners from last year, was notably absent from the suite and we are forced to speculate as to what happened there..