SiliconDust @ CES2014

SiliconDust was kind enough to bring us into their suite for private demos and they showed us all of the new products they have and talked about some other new items on their docket.
Coming soon is the HDHomeRun Prime six tuner CableCard Ethernet Tuner; it doesn't have a built in encoder like other models, but it will support the maximum of what a CableCard will currently support. The best part of that announcement is they are targeting a $149 MSRP–the same as the current three tuner model which will be dropping down to a permanent $99. They didn't have the cases built for the unit but they did have the guts, as seen below, giving us a good of idea of the final size and looking at how small the heatsink is we should be able to expect a cool, low power DCT. No release date was announced but expect it around early Q2, 2014.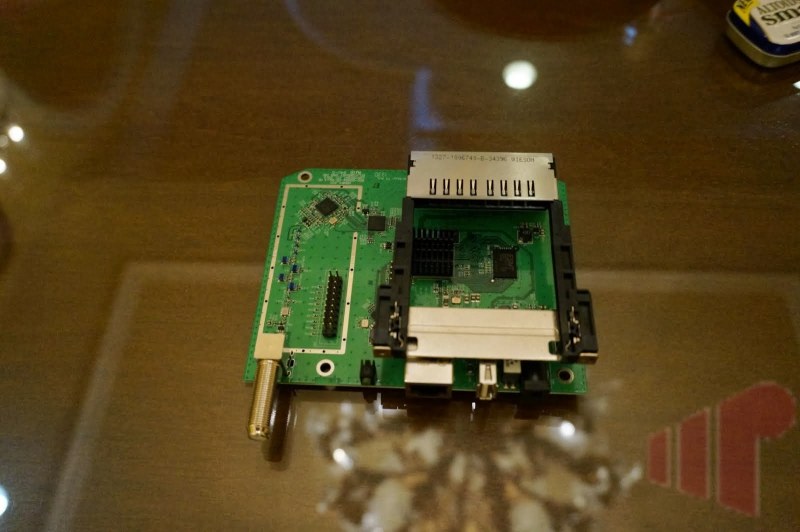 Also announced by SiliconDust is the new HDHomeRun Plus–it is the ATSC/ClearQAM dual tuner with H.246 chipset able to work with DNLA devices. No pictures of the device were shown, but it will look like the current box just adding the words PLUS to the box. This one should be releasing soon.
SiliconDust also gave us some insight that they are going to be releasing models for the overseas market with upcoming announcements in April at UK Tech trade show "Gadget Show Live". They also mentioned to us that many of the overseas market are doing many unencrypted channels and they see significant growth for DVB-C tuners in that market.
They also announced a much larger agreement with the company Simple.TV; we were unable to meet with them but are working with them for a follow up after CES.
If you are a fan of Android and have a tablet or even a phone you can look forward to watching live TV from your devices in the very near future and it will have built-in guide with their announcement of EPG agreement with Gracenote. You will see some cover art pulled from online source for current shows. This App will be released very soon as well.
The last announcement is that they are working on streaming over the internet to watch your live TV away from your house inside their own application. No formal announcement but they showed us a demo of streaming from Texas to a cell phone in Las Vegas, that could be exciting.
Check out some gallery shots below: