Belkin @ CES 2014

Belkin was very generous and gave me a great tour of the booth at CES as well as some great previews of upcoming products for 2014. Belkin purchased Linksys in March 2013 to help excel in the router market and strengthen their current and future products. Their demos were helpful for both companies that are going to be running as separate entities in 2014.
We saw some products at the CES Unveiled press event of some Belkin WeMo products and newer additions to the lineup, with new smart switches and smarter plugs…
At the booth tour we learned more about these as they are rolling out new firmware that will allow all their current WeMo devices to get the long press controls that will allow preprogrammed commands to execute multiple commands.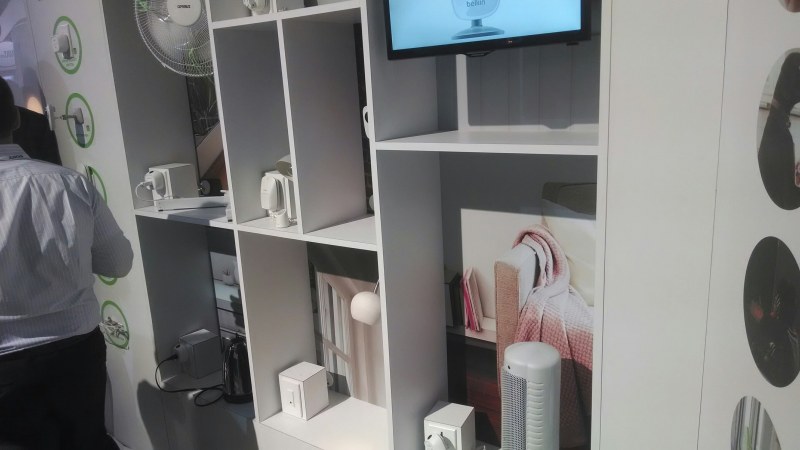 Some of the new devices are WeMo plugs that allow you to track power usage and more complete tracking with new WeMo IFTTT command. This will allow a community driven command structure that Belkin is watching and tracking to see the best features to incorporate into their next devices.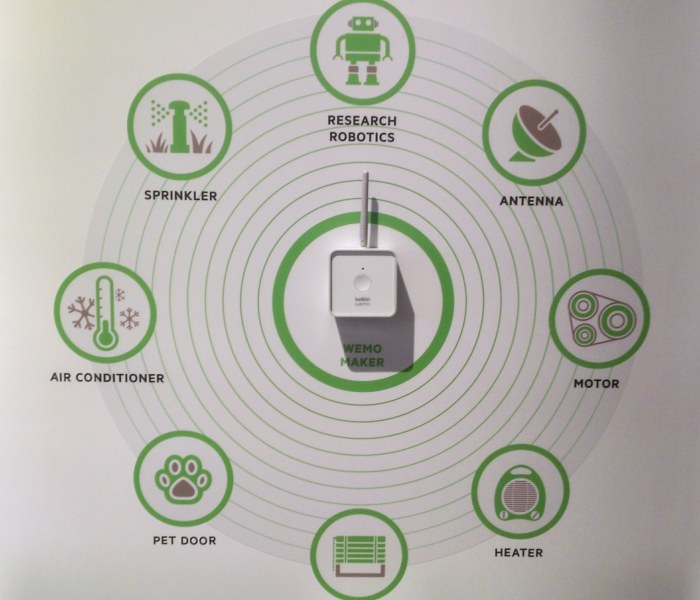 WeMo Maker is a new device that will allow you to control any device with simple commands with two wire (i.e. Garage door openers, sprinkler system) and you can connect sensors to as well. You could hook up the unit to your garage door and an off the shelf sensor to track what position the garage door is in to open and close the door through the Belkin WeMo app. The WeMo Maker is currently open for the developer area and you can sign up on the Belkin website to get a unit.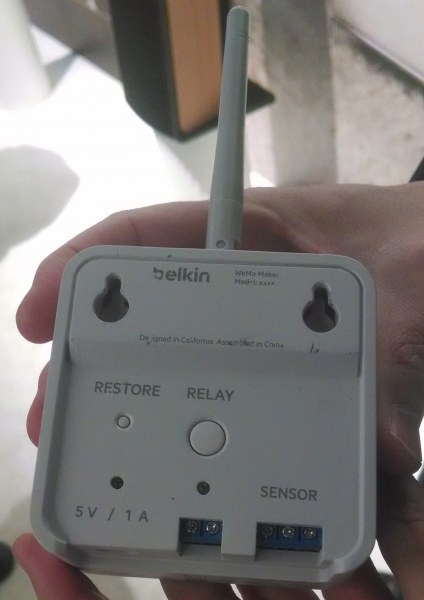 Working with IFTTT (If This Then That), standard already in place, will be able to help you automate anything based on simple to more complex commands. It will also help you with better predictive automation, and anyone can write apps or commands that be share and included on the IFTTT website. It will do weather forecast to sunrise/sunset and beyond. With an already large fan base, Belkin is hoping IFTTT is their extra push they need for wider adoption.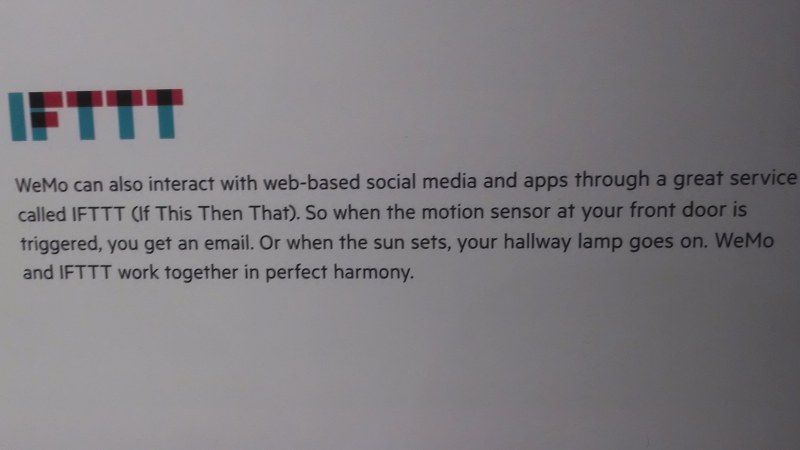 Belkin is also releasing some WeMo hardware that will work with the ZigBee standard devices and can be incorporated with other ZigBee boxes and controls. We didn't get a demo on that however, light bulb control with Phillips Hue lights were on display. Great possibilities there for the ZigBee adaptors.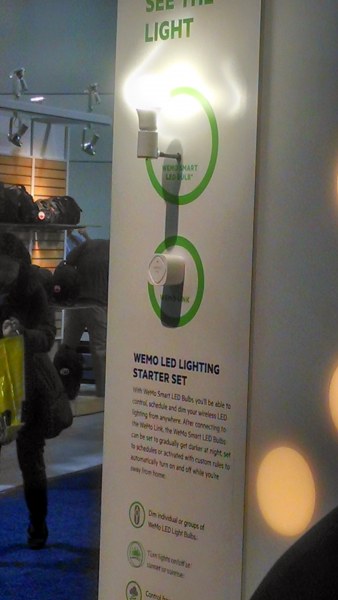 Belkin has also been working with some small home appliance manufacturers to integrate WeMo technology into the devices to give you full control of the appliance, such as CrockPot, Coffee Marker, Room Heaters, Humidifiers and More coming. You don't just get On/Off but full device control from the WeMo app.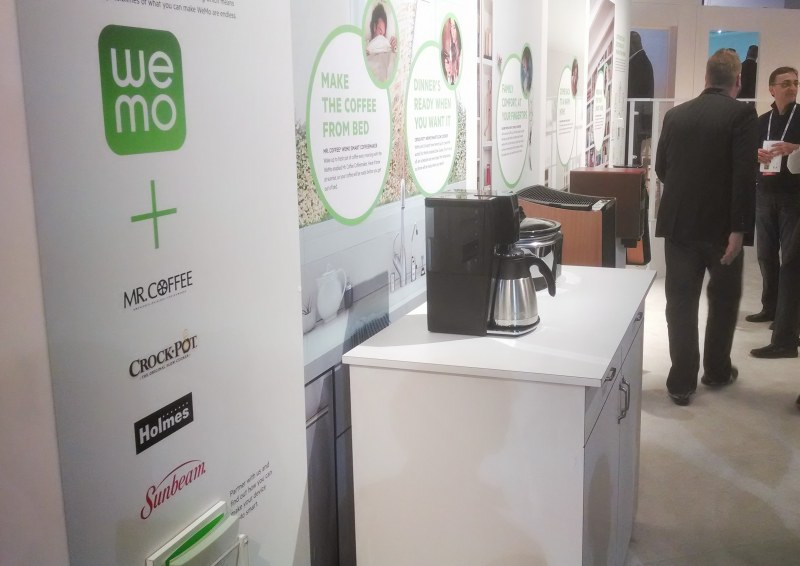 Linksys is bringing back the old school WRT54G design with a new 802.11AC router with a 1.2GHz dual core CPU, USB 3.0, eSATA, and Gigabit Ethernet. This new router has four antennas to help with spot beam and able to find devices to give them a dedicated wireless antenna support. They are claiming the fastest speed for any router with consistent throughput. The device comes out in April of 2014 with the release of a new smart application with the staggering MSRP of $299–hopefully that price will come down.