QNAP Adds DVR and Live TV Streaming Capabilities to Turbo NAS Devices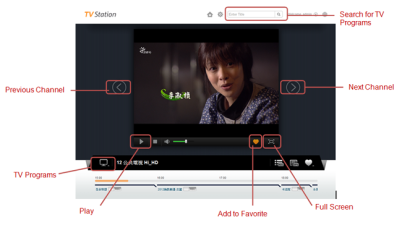 If you live in a DVB-T region and are in the market for a new NAS, then QNAP would like to have a word with you. QNAP recently introduced a new feature, TV Station, to their Tubo NAS line-up that allows their NAS devices to serve as a DVR and to stream live TV to connected clients. TV Station is availble through QPKG, QNAP's add-on management system. The add-on's functionality is still fairly limited at this point, restricted as it is to USB DVB-T tuners and an over-the-air EPG, and only supporting streaming to browsers on Windows with the assistance of VLC, but it is still an interesting addition to QNAP's growing portfolio of media serving add-ons.
NAS specialist QNAP this week announced a brand new feature for its latest range of network attached storage servers. Add a USB DVB-T TV tuner, and your QNAP NAS will take on DVR responsibilities, streaming live and recorded TV to multiple clients arounf [sic] the home.