Google Fiber Bulks Up TV Channel Lineup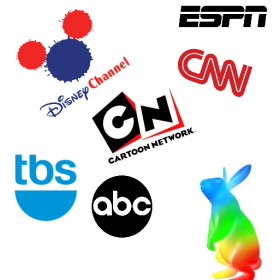 Even before Google Fiber launched, the word started to leak that Google would be looking to offer both blazing fast Internet speeds and some sort of TV service. Sure enough, when Google Fiber finally started its launch process this summer, Google announced that they would be offering an IPTV subscription service on top of the Internet service offerings, and while an interesting move, the intial channel lineup had some prominent omissions. Evidently Google has been working behind the scenes to build out the fledgling service as they made two seperate announcements this week about new additions to their channel lineup. Earlier this week came word that Google TV would be receiving the full ABC/Disney/ESPN trifecta combo, along with some specialty networks such as Ovation and TBN.
Here are all the additional new channels: ABC Family, ABC News Now, Disney Channel, Disney Junior, Disney XD, ESPN, ESPN Buzzer Beater, ESPN Classic, ESPN Deportes, ESPN Goal Line, ESPN2, ESPNews, ESPNU, Longhorn Network, Ovation, SOAPnet, TBN, TBN Enlace, Velocity.
Not long after, Google announced the addition of the Turner family of networks, including the Cartoon Network and CNN. There may still be some notable omissions from the Google lineup that might be enough to be a deal-breaker for some folks, but it is becoming a more compelling alternative to the traditional subscription TV providers.
Just days after taking in a number of major Disney channels, the company has announced that Turner stations are now included as well. The agreement brings notable entries to the lineup, such as Cartoon Network, CNN, TBS, and TNT.