Plex for Android Updated with Remote Control and Experimental Transcoding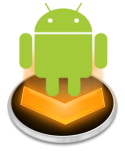 The good folks at Plex have released a relatively substantial update to their Android app, fixing a number of bugs and adding two big new features. First up is a remote control, allowing for control of Android-based Plex devices as well as enabling remote browsing and streaming from other devices. The other new feature is a beta version of Plex's "Quicksilver" transcoder. The Quicksilver transcoder requires version 0.9.3.6 or higher of Plex Media Server and the Plex developers are quick to stress the beta nature of this new transcoder, so use at your own risk. It was also interesting to note the Plex team has been demoing on the Vizio Google TV, especially in light of the budding interest that Vizio has already managed to cultivate with their stand-alone Google TV set top box.
It's been far too long, in our opinion, since the last release of Plex for Android. Despite all appearances to the contrary, we've not been idling. In addition to being at GoogleIO and demoing on the new Vizio Google TV, we've been deep in the bowels of the labs at Plex working on some new features.