Year-Over-Year LCD TV Shipments Fall for First Time, Samsung and Vizio Hold Top Spots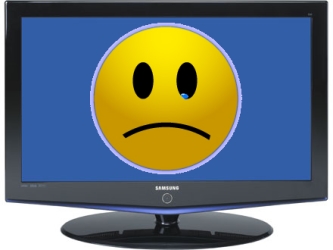 Samsung's decision to spin of their LCD unit into a separate company earlier this year was prompted by falling panel prices amid a worldwide component glut. The problem wasn't just the abundance of manufacturers pumping out lower quality, inexpensive panels, but falling demand for LCD TVs. That falling demand became even more evident in a recent NPD DisplaySearch report that showed LCD HDTV sales fell year-over-year for the first time ever. The market shrunk by a bit less than 3% from 2011 to 2012, and the market shrinkage seems to be accelerating with a drop of 8% in the first quarter of 2012. Samsung and Vizio were able to make lemonade out of the lemons that NPD was handing out thanks to another report from iSupply that showed Samsung holding onto its top spot as the global sales leader and Vizio leading specifically in the U.S. market. With margins and sales continuing to drop, it will be interesting to see at what point maintaining those sales leads actually become a drag on their bottom lines.
Global TV shipments fell by eight percent in the first quarter of 2012 and, compounding the bad news, total LCD shipments fell for the first time, by 2.53 percent. This time last year, total TV shipments had grown by one percent and LCD by eight percent.