SilverStone Crown Series CW02 HTPC Case Reviewed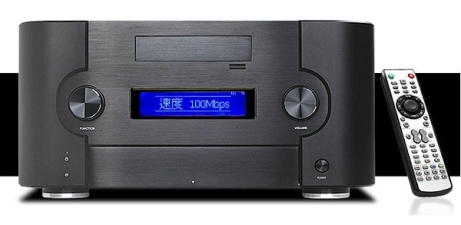 Few companies offer as wide an array of HTPC cases as SilverStone. With their Crown line of HTPC cases, SilverStone tends to take an "everything but the kitchen sink" approach to design, resulting in some their most feature-rich and versatile cases. The CW02 is a prime example of this design philosophy. The voluminous ATX case serves up a concealed 52-in-1 card reader, a 5.25 inch drive bay, six 3.5 inch hard drive bays and space for multiple high-end video cards. Even with two control knobs flanking an LCD control panel to assist the CW02 in blending into your home theater stack, this large case is going to dwarf many audio receivers. The CW02 might not be the right case for those looking to build an inconspicuous HTPC, but for those looking to build a high-end living room gaming PC or media server, the CW02 appears to have a lot to offer.
The SilverStone Crown Series CW02 is a very impressive HTPC enclosure with a significant WOW factor that is sure to be a show piece in any high-end AV equipment stack. The CW02 is a large HTPC enclosure and is taller than most, which allows installing multiple high-end graphics adapters, a large power supply, and up to six internal 3.5″ storage devices. This provides phenomenal storage capacity for all your favorite music, photos, and movies.