Sony Pulls Out of Joint Venture on LCD Panels for HDTVs with Sharp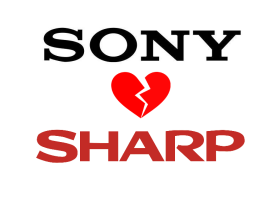 Sony has backed out of yet another joint manufacturing venture as part of the ongoing restructuring of the company's unprofitable TV unit. This time Sony has parted ways with Sharp. The two companies hooked up in 2009 with plans to jointly operate factories building large LCD panels for HDTVs, with Sony taking about a 7% interest in Sharp Display Products on an initial investment of 10 billion yen. Sony may be having trouble selling TVs, but the company must know how to hire good lawyers as Sharp has agreed to buy back Sony's 7% share for the same 10 billion yen. Not many companies can make an investment that they end up regretting and still get all of their money back. The announcement also raises some questions about how divergent the manufacturing strategies are for these two companies.
Sony and Sharp announced this week that their joint venture in producing and selling large-size LCD panels and modules will terminate. Sony will sell its shares in Sharp Display Products Corporation back to SDP. Sony owns about 7.04% of all stock issued in the company.