WD TV Live Streamers Updated with New Services and iOS Remote Control App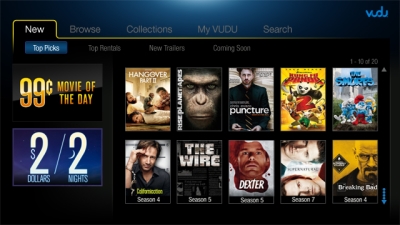 Western Digital has pushed out a new update for the WD TV Live and WD TV Live Hub, adding a number of new services and providing support for the newly released WD TV Remote App. The new remote control app is currently only available for iOS devices, but there is an Android version in the works. The app provides gestural controls, direct access to the WD TV Live's services, and a QWERTY keyboard for text input.
As to the new services, the update brings six new services to the streamers:
Watch Mojo
Comedy Time
SEC Digital Network
XOS College Sports
SnagFilms
VUDU
WD TV customers now have access to VUDU's large HD library of movies and TV titles instantly on their home entertainment systems. WD supports the HDX™ video format that features 1080p Full HD video and rich Dolby Digital Plus 7.1 audio, allowing users to enjoy a cinema-like experience at home with the hottest new releases available on-demand without any subscription fees or late fees.