Xtreamer Ultra – HTPC and Ultra Compact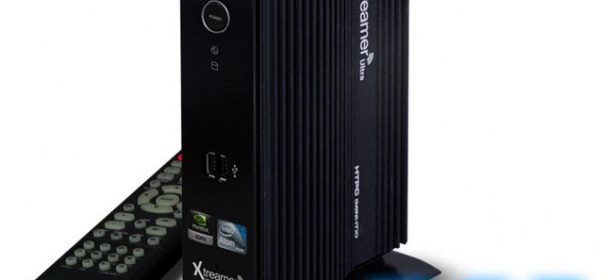 Xtreamer announces the new ultimate HTPC and ultra compact PC. These are sporting Intel Atom Dual Core D525 & nVidia ION2 Processor. It can do anything a desktop PC can do but as a value packed alternative. Add-on options are available such as Blu-ray and hard drives. It can handle high-def graphics for any Media Center program you decide to run on it. Xtreamer also has a wide variety of other products to fancy any HTPC enthusiast. No details on US release yet or Price.
Over the last year and a half Xtreamer has successfully established itself as a well-known leading brand and the best price\performance full HD media streamer in the industry.
The Xtreamer products' high recognition stems from the company's devotion to bring the best money-for-value high performance products to our clients.

Besides creative features and solid build, the Xtreamer Ultra engineers also paid special attention to EMI, thermal, acoustics and further details to achieve complete customer satisfaction

To succeed in this ultra-competitive industry, Xtreamer Ultra aims to provide you with a great product as well as a great price, vibrant online community and efficient customer service.