Is Netflix Abandoning Physical Media Too Soon?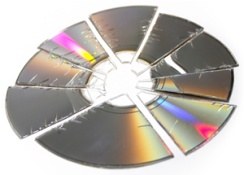 One of the reasons Netflix rose in popularity was its carriage of lower budget indie films and obscure classics that Blockbuster simply didn't have shelf space for. Mounting evidence seems to suggest that Netflix is now choosing not to acquire as many of those types of titles due to its pursuit of digital streaming delivery. Further, it appears Blu-ray is becoming even more niche in these categories.
Stephen Bowie of The Classic TV History Blog cites several examples and even goes on to compare Netflix to Vestron Video which was completely marginalized back in the '80's once studios figured out how much money was to be made in home video distribution.
Are you noticing fewer titles available with Netflix and do you think Netflix will go the way of Vestron Video?
Netflix is more likely to end up as the Vestron Video of the twenty-first century. Vestron, you'll recall, was an independent label that thrived in the mid-eighties by licensing movies from the major studios and releasing them on VHS – until the studios realized that there was serious money to be made in videotape. Suddenly, no more Vestron. I don't believe that the studios will ever license their most valuable content – the newest hits, the Academy Award winners, the current Nielsen champions – to Netflix for streaming. The big content owners will build their own platforms, separately or together, and leave Netflix out in the cold.