Amazon Prime, how I do love thee. Unlimited video streaming service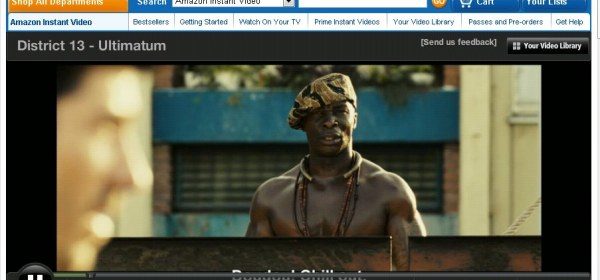 We all saw the rumor of an Amazon Prime video streaming service but when I woke up this morning, went to Amazon and saw it was official I couldn't help but be even more impressed with Amazon.
I've always been a big Amazon fan and am an existing Amazon Prime member so I'm a bit biased but how can you not like Amazon? They took a great service that did exactly what you paid for and made it even better. Amazon claims to have 5,000 movies and TV shows available via Amazon Prime.
I haven't been able to play with the video streaming service itself other than 10 minutes of District 13 so I'll hold judgement on the quality for now but I'm eager to see what people think. If you are not an Amazon Prime member, will you be joining now?
As you can see from the screenshot below subtitles and dubbing is available. Playback started extremely quickly as well. Playback was Flash based so we should be able to incorporate the service in various HTPC front-ends as well.
For more on the service, check out Amazon Prime.