Moovida 3D media center: the future or gimmick?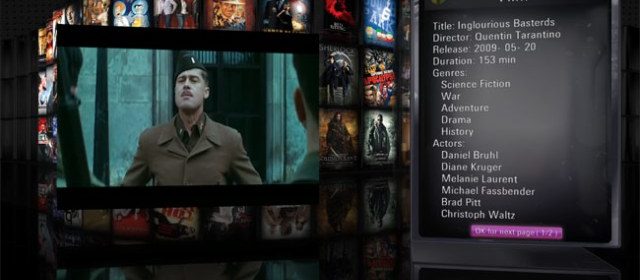 I've read about Moovida before and I've even checked out their website, but anyone actually have any experience using it? I looked at its features, and it needs to do way more than just have a fancy interface for me to switch…but maybe I'm wrong. As I've said before, I think having more players in this space is a good thing either way.
In a step away from the flat, tile-based systems used by most of its immediate competitors, Moovida presents titles as a 3D wall of box art, undulating across the screen with every press of an arrow key. Highlight a title and the box art glides up into the foreground on the face of a 3D cube, with a mini player beside it showing a preview, mirrored on the reflective "floor" and everything. Button arrows flip the box around to show, related files, actors, and a synopsis, and the whole interface can be operated with the five-way directional pad on a generic remote control.