Lian Li PC-V352 B Chassis Review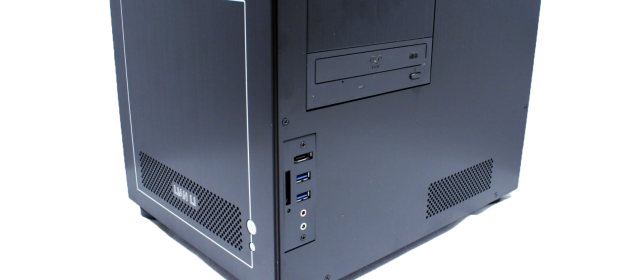 Here's an interesting case. It was a few years ago when cube cases were all the rage for your main PC, but that really has diminished…but here's a new offering from the all aluminum fans at Lian Li. It looks pretty slick, but I'm still not sure I could fit this in my home theater.
I am speaking of the Lian Li PC-V352 chassis. This cube, SFF, HTPC, or whatever you want to refer to it as, offers innovative design twists and optional features such as which side of the chassis to use for the optical bays and I/O connectivity. No matter if the chassis sits to the right or left of you, the chassis can be adjusted to fit your needs. The chassis is listed as an HTPC chassis, but the lack of front access to the drives makes it better used on the desktop.