The Daily Button: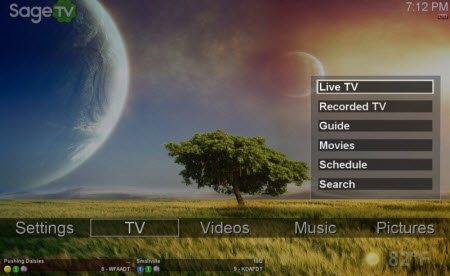 Content
EngadgetHD has their weekly roundup of this week's Blu-ray releases . It used to be pretty slim pickin's for quality Blu-ray releases and it turns out this week is feeling nostalgic. Tinker Bell, for my young one of course, is one I might be interested in.
Tivo is getting some Disney love via CinemaNow. You read a lot of articles in which content is getting spread around to various devices but no love for Media Center save for Microsoft's MSN and user created plugins.
I really enjoyed Casino Royal and will no doubt be picking up a copy to own for my library. I doubt I would pay extra for a collector's edition that Ultimate AV has reviewed, but if I can pick it up at a reduced price I am sold.
Home Theater
*cough*, Looking for something a little on the high end of the home theater equation. Maybe the price of a used SUV? Welp, you are in look, the folks at SOHT&HF are here with their review of Denon's AVP-A1HDCI SSP Surround Sound Processor and POA-A1HDCI AMP.
A much more reasonably priced way to do seperate components might be to look at Emotiva's line of product. Audioholics has the scoop on Emotiva's new line up of products which recently expanded to include speakers.
Now that you have bought a new audio system, I guess it is time to get a new HDTV? The Aquos line from sharp rarely fails to deliver, and it looks the LC-52D65U for a couple of g's will not disappoint.
If you still haven't decided on a TV for football season, check out EH's 9 great LCD TVs article . They polled the members at AVS on what they though their top LCD was.
HTPC & Extenders
With the latest release of SageM, the SageMC screenshot thread is picking up again. Head on over to look for some upcoming themes.
Hardware
In off the CNN presses, Hauppauge to buy the PCTV product line from Avid Technology. Nothing to interesting in this deal, just another munchie in the dog eat dog world.
Chris Lanier got a chance to play with what appears to be a very nice HTPC keyboard. For $70 bucks youcan get ahold of a RF keyboard with a laser trackball. In the post below that, he also notes that Vista SP2 will not support Blu-ray playback , instead it supports writing of data to Blu-ray discss.