BigScreenGlobal.com Giveaway! Week 1: Big Screen Photos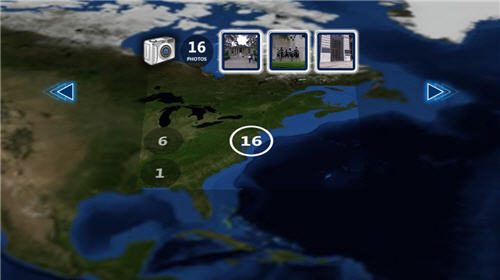 We are very happy to have BigScreenBlogal.comcome onboard as an advertiser and to kick things off we will be giving away a Big Screen product once a week for the next FOUR weeks. All you have to do is submit a news item to be qualified for the random drawing. You can find the submit news item on the right side of the home page or click this link! One entry per day! We are currently on week one and giving away Big Screen Photos. Week 1 runs from Feb. 28th, 2008 12:01 AM to March 5th, 2008 9:00 pm PST.
Access Yahoo! flickr on your Television

Brows, view and search online photos

access yours/friends photos, contacts and profiles

drill down on photo + user data

geo browse photos on 3D world map
Latest real-time Global weather observations
3-7 day weather forecasts
TV Weather style presnetation
Animated satellite, radar imagery and charts
If you haven't seen or heard of BigScreenGlobal products before, I encourage you to at least trial these plugins. The developer really knows his way around a 10′ UI and how to program for Vista Media Center. I like to support developers who move this platform forward :).