Installing a Server OS in Intel Media Series Motherboards
Having seen Missing Remote's reviews of the Intel Media Series motherboards it should be clear that they provide a solid foundation for a home theater PC (HTPC) build, but because they also include Intel NICs (network interface controller) there is a strong case to use one for your next server build as well. Unfortunately, Intel does not support server operating systems (OS) like Windows 2008 R2 (W2K8R2), which provides the foundation for Windows Home Server 2011 (WHS), so the installation process is more involved than it should be. I didn't have a USB key install of WHS handy so for this walk through I used W2K8R2; everything should be the same except that for WHS you can skip a step. Let's get started.
Getting the server OS actually installed was no different than Windows 7 (i.e. simple and uneventful) so we'll assume everyone has that step covered. After logging in I took a screen shot of Device Manager to show the devices that were undetected. Not all of the drivers listed below are required to make it work, but we will install them anyway for completeness.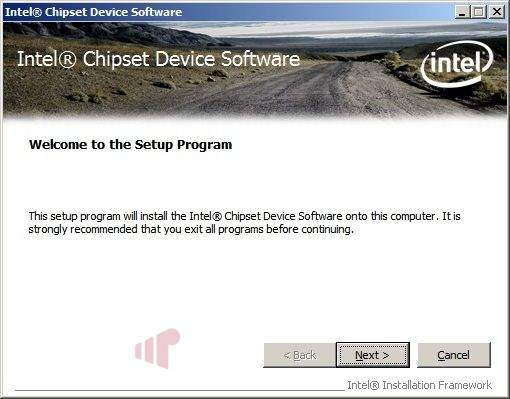 Like a Windows 7 install the first step to install the chipset drivers, which will clear up most of the undetected devices. Everything worked without a hitch, so just click through and reboot.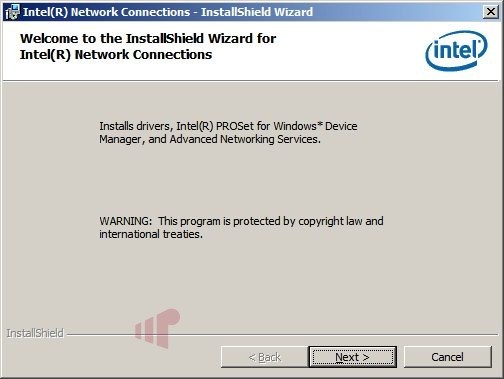 I generally install the storage drivers next, but because the RST (Rapid Storage Technology) application requires .NET, which is not installed by default on W2K8R2, I decided to get the NIC working first.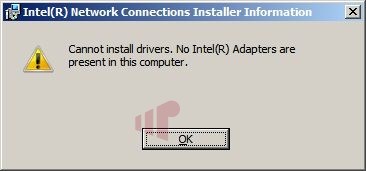 Ironically, the major selling points of the boards turned out to be an issue – fear not, there is a workaround.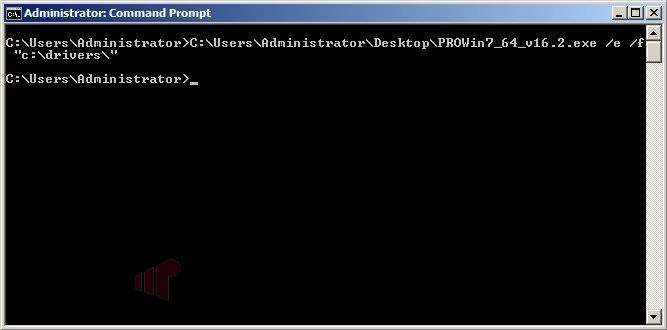 Unlike some of Intel's other driver packages, PROSet does not extract the contents to a convenient, user accessible location so we will need to handle that manually. Open a command prompt and enter the path to dump out the contents of the installer plus "/e /f c:\drivers". With the drivers available we will just walk through the "Have Disk" manual driver selection process.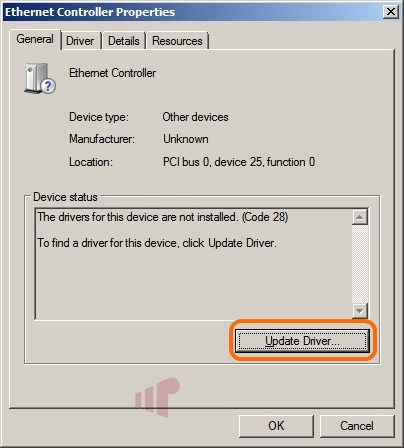 Select the "Ethernet Controller" device from Device Manager and then click "Update Driver".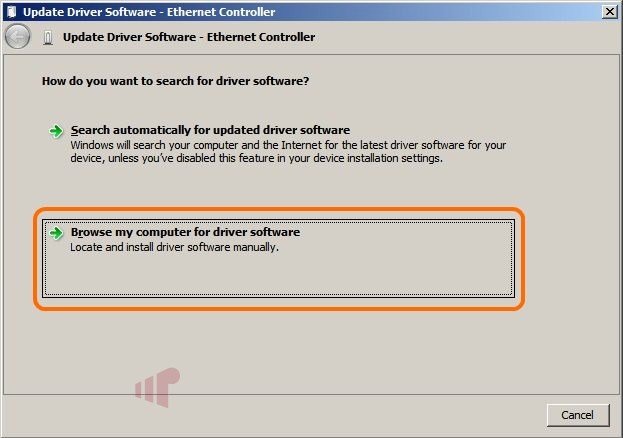 Select "Browse my computer for driver software".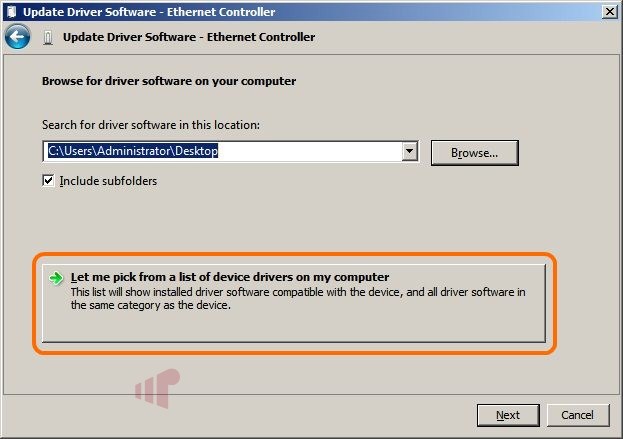 For some reason the drivers will not get chosen automatically, even when pointed at the correct folder; everything needs to be done manually so click on "Let me pick…".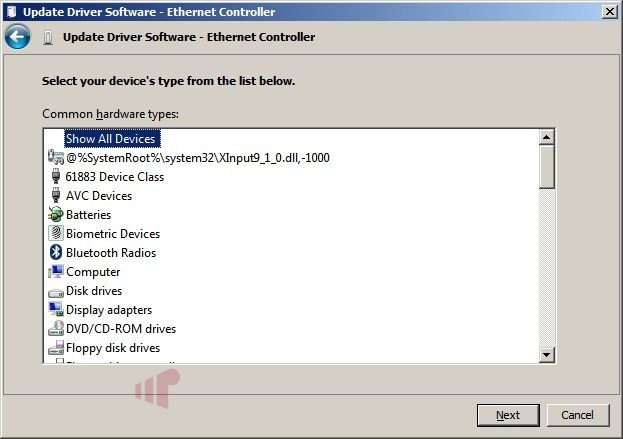 Then click "Next".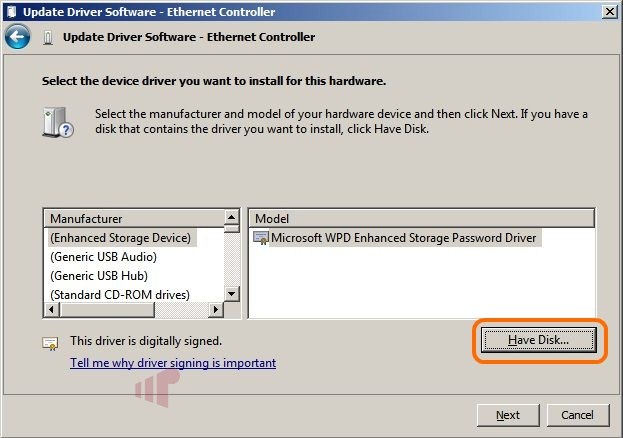 Windows doesn't include the correct drivers so we need to choose "Have Disk".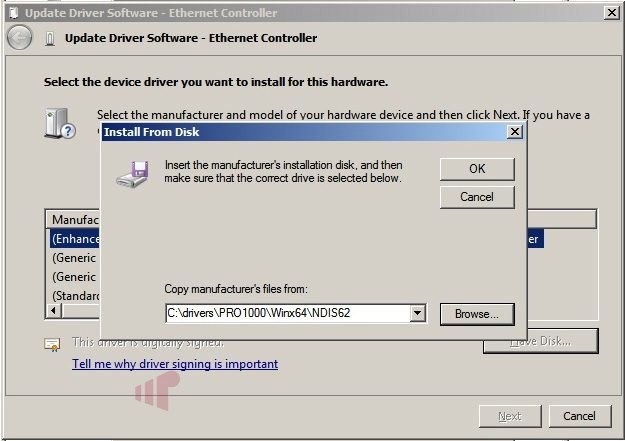 Then "Browse" to the location where the NIC drivers were extracted and click OK.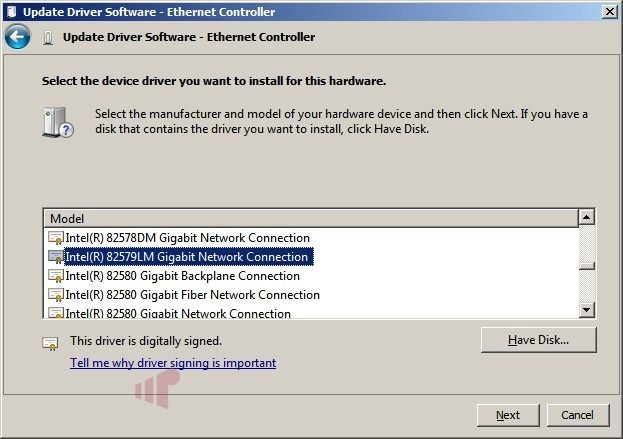 All of the 2011 Media Series boards we've looked at, including the DH67CF, have an 82579 Gigabit NIC so select that from the list and click "Next".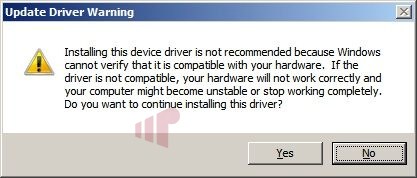 Select "Yes" to install the driver.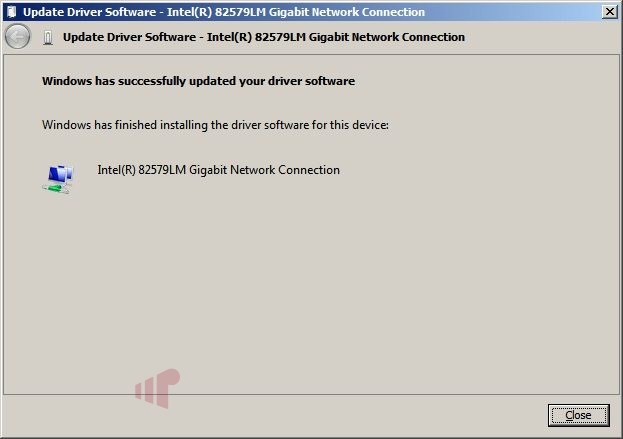 And finally "Close" to complete the installation.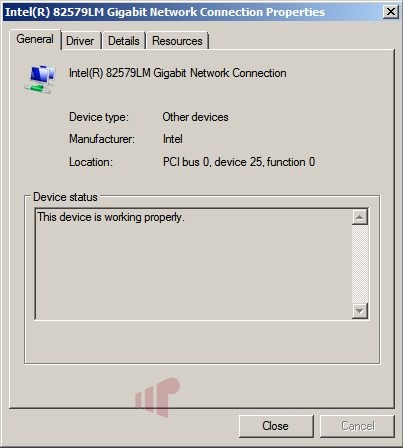 If you just want to get the NIC working, you're done, but there are some features like Jumbo Frames and VLAN support that will not be configurable without the custom driver properties pages installed via the official driver.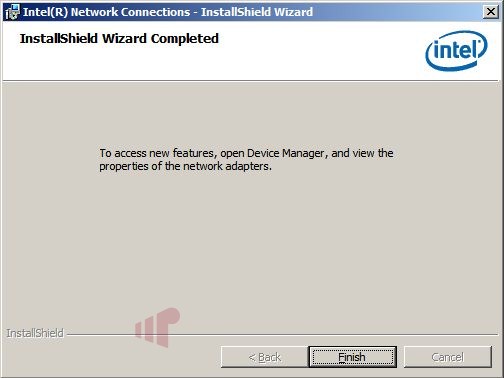 So go ahead and click through the PROSet installer; it will work this time because we've already installed the driver.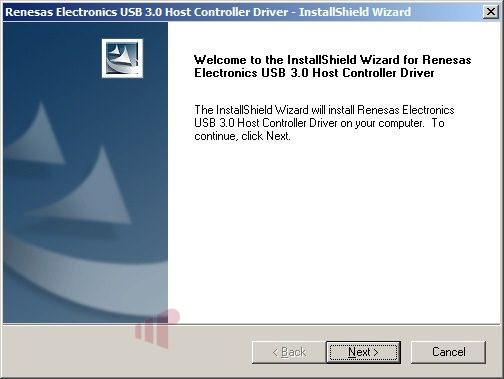 The next step is to install the USB3 drivers – no problems here.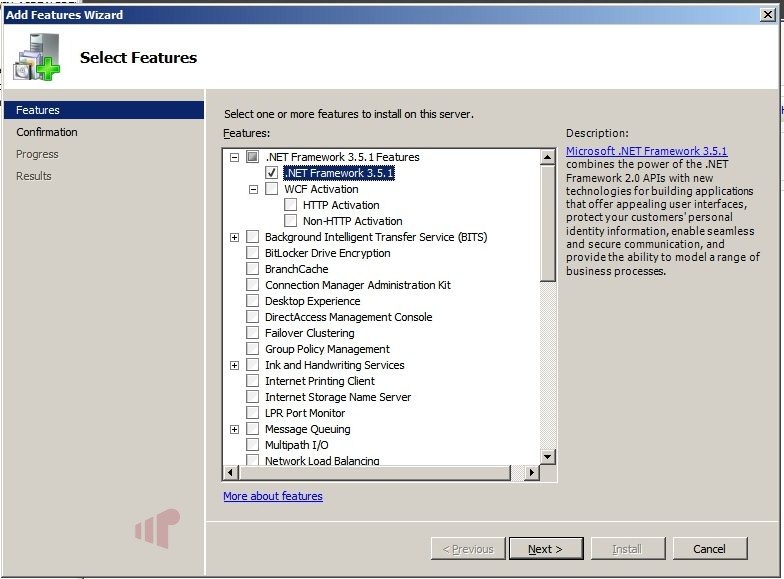 .NET 3.5 is required for RST and MEI to install properly, and the easiest way to do that is via the built in feature. Note that WHS users shouldn't have to do this step as WHS includes .NET out of the box.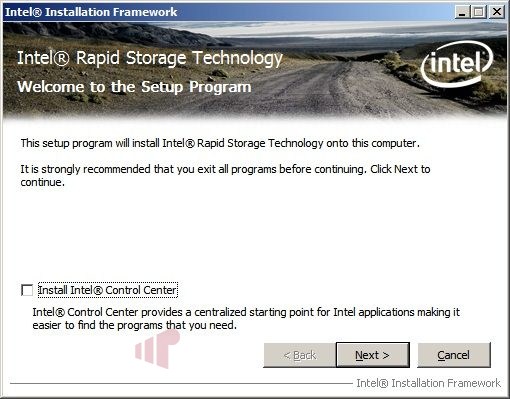 Then click through the RST install and reboot.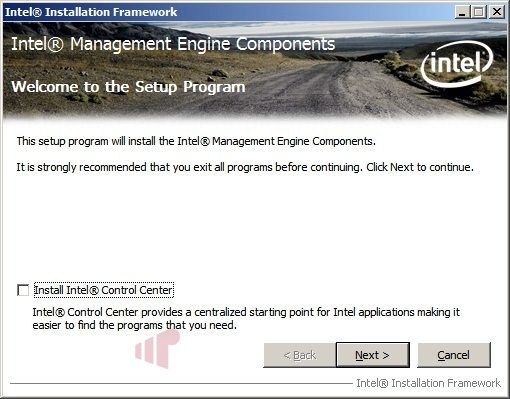 As well as MEI.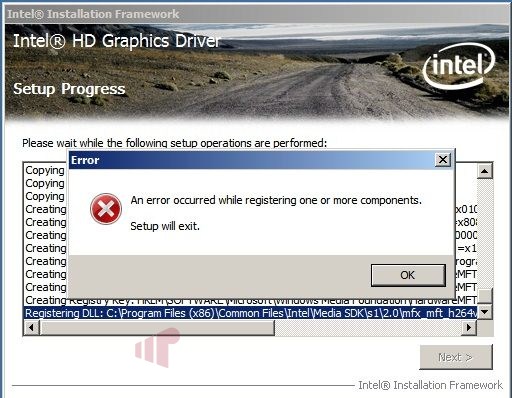 The last step is to install the graphics driver. Unlike any other driver, this one is totally optional (especially if running headless) because W2K8R2 includes a driver that will work fine. The installer won't go on cleanly because of a dependency on components not included by default with W2K8R2 (activating the "Desktop Experience" should sort this though, the dll that fails to register is a Media Foundation Transform), but both the video and audio (HDMI) drivers will so the important bits are covered after a reboot.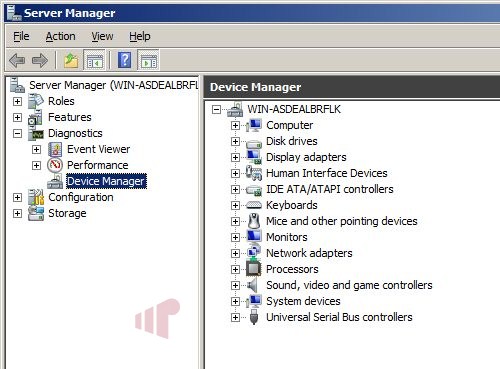 Will all the drivers installed we're finally done. For those using WHS there isn't much left to do except install some addins and setup users and shares. Those going with W2K8R2 this is just the first step to setting up Hpyer-V, IIS, file & printer sharing, a DNS or DHCP server.
Related Articles