The Beginnings of a Home Automation Addict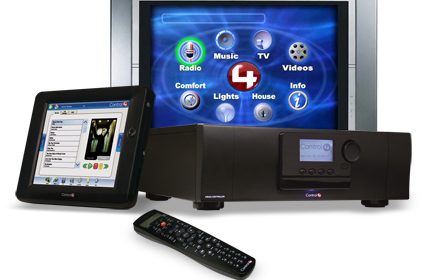 With all of the home automation talk lately (Android @home) and the fact I have been addicted to home automation, slowly turning my entire home into a fully automated system. I figured what better time than now to start a home automation series blog.
About ten years ago when I went over to a relative's house warming party. The first thing I noticed was all of the light switches in their home were not "normal" light switches. A few beers and several hours later I was enthralled with his home automation setup, and wanted to learn anything and everything I could about it. That is when my home automation addiction began. At that time his setup was pretty simple, all X-10 devices, and only controlled the lighting. A few years later he had switched to Insteon and that is when the system went beyond controlling just lights. The system was fully automated, with two way control, controlling the thermostat, lawn irrigation system, and even home theater equipment. Every time I visit I learn more about what I can do and gather tips and tricks on how to integrate what he did into my own setup.

In 2004 my wife and I purchased our first home, from day one I have been slowly switching out light switches and figuring out ways to further my automation addiction, and trust me it is an addiction. Currently I am running an Insteon thermostat and light controllers managing it all through mControl. The mControl management software is running on my Windows Home Server (WHS) system, which includes a WHS add-in. mControl also has a Windows 7 Media Center (WMC) plug-in so I can control my lights, and thermostat from any TV in my home. One of the main reasons I chose to go with mControl was because each tv in my home runs an Xbox 360 as a WMC extender and mControl fully supports extenders.

Over the next few months I will be writing a series of guides on home automation. The guides will start out with the basics of what home automation is, what you can do with it, and how to implement it. Each guide will break out the different technologies, what different control platforms (server software) there are and how to integrate the system into your home. Each guide will get progressively more in depth, to the point where you can use the articles to guide you with your hardware choices, and help you integrate automation into your own home.

Are you doing home automation? Leave a comment, lets us know what you think of the new series.