Giveaway #20 – Windows Home Server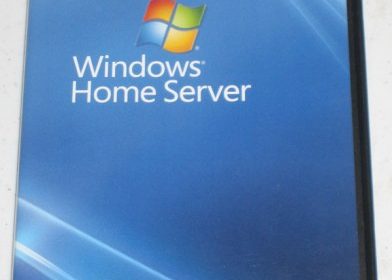 THANKS FOR PARTICIPATING, THIS CONTEST HAS ENDED!!
ENTER TO WIN:
MICROSOFT WINDOWS HOME SERVER
WITH POWER PACK 3

Thanks to our friends at Blue Monkey Communications, we have up for grabs the ever so popular Microsoft Windows Home Server with Power Pack 3! This is of course the popular home server solution from Microsoft that provides all sorts of backup and network sharing capabilities in your home. In case you forgot, we had a good ol Battle of the Windows Home Servers a bit ago where we built a couple using this and how it panned out.
Next, let's cover the 2nd Windows Home Server box I built. This time, I was a bit wiser regarding WHS as a software solution, and aimed to focus my purchases on a lower-cost, and more attractive solution than the 50 pound behemoth previously covered. As WHS has grown in popularity (and reliability thanks to Power Pack 1), so too has the availability of WHS-targeted components. Obviously, any type of hardware will work as proven with the Frankenstein WHS, but you saw the biggest disadvantages to going that route — size and power consumption.
HOW TO ENTER
The easiest and ONLY ONE MANDATORY REQUIREMENT TO ENTER is to respond to this post and just say: I want to win WHS from MissingRemote!

That's all that's required; respond with your answer and you'll be entered into the giveaway!

You are also able receive more than one chance to win, using Facebook and Twitter. The more entries you have, the greater your odds of winning!!!

Twitter Users:

Follow us at Twitter @MissingRemote
Tweet the following:
USERNAME wants to win WHS from MissingRemote! http://bit.ly/whsmr
Make sure you replace "USERNAME" with YOUR username you post here with!!!

Facebook Users:

Visit our Facebook Fan Page and click the "Like MissingRemote" button at the top of the fan page (if you don't see it, that means you're already a fan!)
And reply to the question on our Wall for this contest
Don't forget your username!!!
Good luck everyone
RULES/TERMS
Entries will be accepted from 12:01AM PDT on Thursday, January 13, 2011 through 11:59PM PDT on Tuesday, January 18, 2011. Winner will be selected by January 25, 2011.
This contest is unfortunately only available to US residents in one of the 50 states. Sorry to our international readers, but we are looking into expanding our prize packages in the future.

You are only allowed to enter using each method once. Multiple entries will disqualify you.

Must be a registered user to be eligible to win (remember, if you are entering additional entries when applicable via Twitter/Facebook you must mention your MissingRemote username in that entry)

Editors and staff, and associated family of staff are not eligible to win

Each prize may have its own rules for eligibility established by Product Sponsors, please read the directions carefully

Users may reply to a thread as many times as desired, but only one post will be counted towards the drawing

Winners will be notified via e-mail, as well as posted in a news post on the home page of MissingRemote.com; Failure to respond within 72 hours will result in a forfeit of prize and the prize will be re-drawn

Most prizes will be shipped to winners via either USPS Priority Mail or Fedex Ground and tracking numbers will be provided. It is the recipient's responsibility to coordinate receipt of item.

Some prizes will be shipped to winners directly from Product Sponsor–tracking will still be provided to those as well

Prize packages are in excellent condition and have not been used outside of for review purposes and are delivered in AS-IS condition

Any attempt to circumvent contest rules will cause ineligibility for user