Nvidia Shield TV gets even better. Now has Emby server!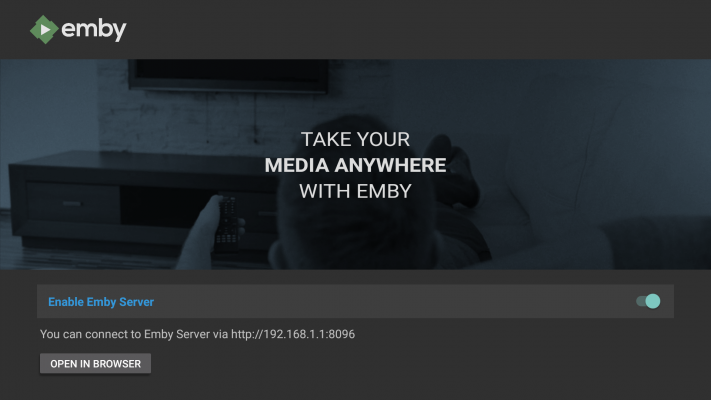 The Nvidia Shield TV has had Plex server support for ages, so the news that Emby has added the fantastically flexible steamer to the list of supported sever platforms wasn't entirely unexpected. It still came as a welcome surprise to me. Great news!
We're pleased to announce Emby Server is now available for NVIDIA Shield.

Please see the Emby website to learn how to download and install Emby Server onto your Shield:

https://emby.media/server-android.html

Once installed, the on-screen interface will direct you to the Emby web app to run the server startup wizard.