NEST TEMPERATURE SENSOR NOW AVAILABLE FOR PRE-ORDER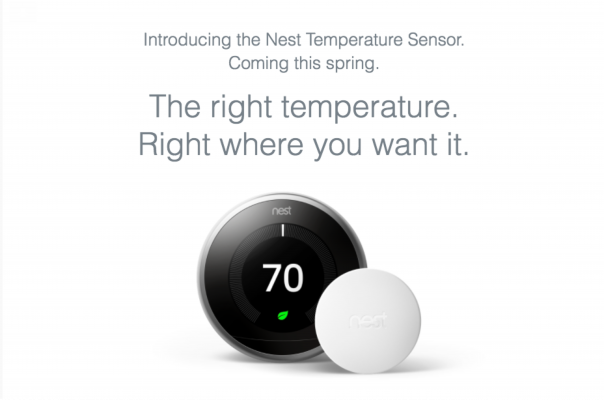 Nest is adding to its thermostat products with the introduction of the Nest Temperature Sensor. A significant limitation of a learning thermostat can be its limited sensor range – thermostat tucked away in a back hallway anyone? These should improve the learning curve. The Nest Temperature Sensor is only compatible with 3rd Gen and E thermostats. The press release indicates the sensors enable temperature zoning, which is interesting. Zoning is otherwise a costly HVAC addition. There is no specific release date other than sometime this spring. A single sensor is $39. A three pack is $99.
Maybe your living room is always too warm. Or the baby's room gets too cold. With the Nest Temperature Sensor, you can let your Nest thermostat know which room should be a certain temperature at a certain time of day. And that room will always be the most comfortable.

Works with the Nest Thermostat E or Nest Learning Thermostat.
Helps make sure a certain room is the exact temperature you want it to be.
Put temperature sensors in different rooms. And choose which room to prioritize when.
Place it on a wall or shelf. Set it up in the Nest app. Then forget it's even there.