Kodi app in Microsoft Store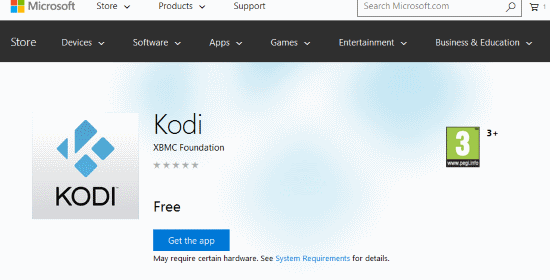 If you've been waiting to get your Kodi on, and can't install the old-school version. There's no an option straight out of the Microsoft Store. Oddly, it's PC only… So Windows Mobile and XBox One are left out. Which at least one of them should find pretty typical.
Kodi® media center, formerly known as XBMC™ Media Center, is an award-winning free and open source cross-platform software media player and entertainment hub for digital media for HTPCs (Home theater PCs). It uses a 10-foot user interface designed to be a media player for the living-room, using a remote control as the primary input device. Its graphical user interface (GUI) allows the user to easily browse and view videos, photos, podcasts, and music from a harddrive, optical disc, local network, and the internet using only a few buttons.