Be Quiet! Silent Base 600 reviewed @ HardwareAsylum & ThinkComputers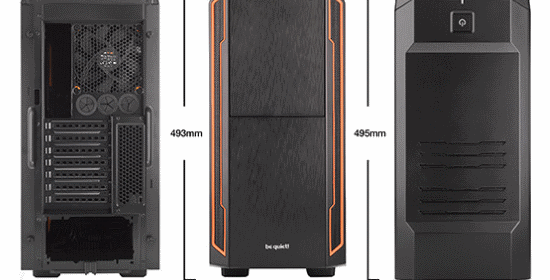 Picking the right chassis for a server build can be just as hard as what you select for your HTPC. Not usually because there are too few options, but the opposite. Finding a chassis that will keep everything cool, quiet, have plenty of expansion, and look good without breaking the bank can be difficult. We've reviewed a few options in the past, but never had the chance to go in depth with Be Quiet! Kit. I have to say that the Be Quiet! Silent Base 600 certainly looks the part (love the orange accents!), and checks all the right boxes at $90/£80– so if you're planning an upgrade it's certainly worth consideration.
We find ourselves recommending a lot of Be Quiet! products to gamers and enthusiasts which is why it is so nice to get my hands on their latest case design, the Silent Base 600. Not only does this model have a window option, it's also more affordable and a little smaller.

Like the Silent Base 800 we reviewed in June, the Base 600 Is targeted at enthusiasts who desire superior sound deadening without compromising performance. Paring the be quiet! teams noise deadening expertise with a sexy black and orange windowed case sounds like a recipe for success. Let's take a look!
be quiet! is a company we primarily know for their cooling products and power supplies. Earlier this year they made they jump into cases with their flagship Silent Base 800, which we reviewed. Now they have released the Silent Base 600, which is a smaller case, but follows the same design principles as the 800. The case has a sleek design, room inside for six hard drives, long graphics cards, two included fans with a fan controller, and of course is made for silence. Will this be a case we can recommend for your next build? Read on as we find out!