Streamcom F12C HTPC chassis reviewed @ TweakTown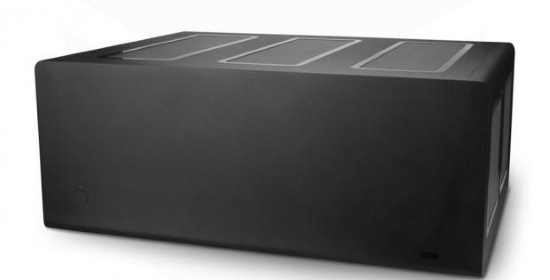 Streamcom HTPC chassis look fantastic, have good build quality, and are well thought out – at least that's been my experience. The F12C looks to be no exception either, although I do find the front to be a bit too boring-slab-of-aluminum for my personal taste.
While up until this chassis hit the lab for testing, we will admit that Streacom was not even on our radar. So like we always do, we look at Streacom's site to find out what we can about the company and just what it is they do. In this instance, it did not take long to see our heads were in the sand because Streacom has a full line up of thick aluminum cases to fit anything from an NUC to an ATX HTPC chassis with plenty of air cooling and water cooling support. What they all have in common, though, is that they all appear to be refined designs with simplicity in mind. Offering designs that anyone would be proud to have to sit in their office, next to the TV as an HTPC in the living room, or with their smaller designs, the possibilities of where you can sleekly house a PC are truly endless.