NikKTech Reviews Noctua NH-L9x65 Low-Profile CPU Cooler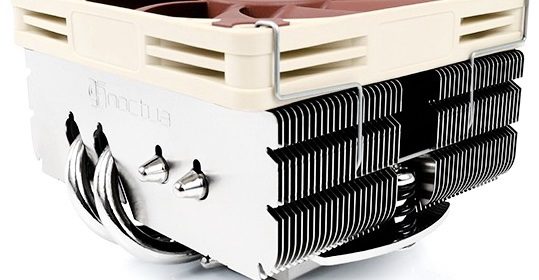 I'm a big fan of Noctua coolers, but they are a bit pricey compared to competing solutions so it's important to do your research and make sure that the HSF you select is providing good value for money.
Most people we know may be serious gamers, overclockers, enthusiasts and professionals who are pretty much always after high-performance when it comes to their PCs but there are also quite a few who are just looking to build a cost-effective system which they can use as an HTPC or just for basic functions like downloading, web surfing and casual gaming. With that into account PC case manufacturers have focused a lot lately in the design and manufacture of small m-ITX and m-ATX PC cases (even 3 liter ones) which as expected really are nowhere near as spacious as regular ATX compatible models and thus require to be fitted with low-profile hardware components. Noctua is one of the very few manufacturers to have released a good number of m-ITX and m-ATX compatible CPU coolers recently and today with us we have their latest NH-L9x65 model which is based on their award winning NH-L9.