TweakTown Reviews Promise Pegasus2 R2+ Thunderbolt 2 RAID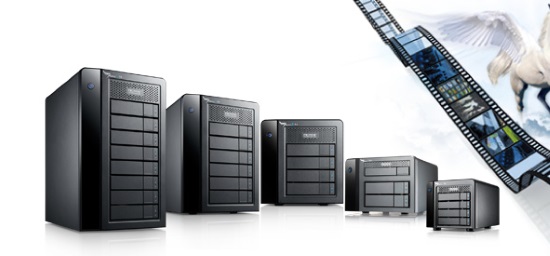 I prefer my external storage to be a bit more networky, but I can completely understand why it's not the right choice for everyone. If Thunderbolt is more your thing, this R2+ is worth a read.
The R2+ is the latest two-bay hardware RAID solution from Promise Technology. It carries a unique design that has the standard two bays for your 3.5″ hard drives. It also utilizes a pod system for a third media bay that allows media professionals the ability to access media from sources such as SD and Compact Flash while swapping out to a 2.5″ Pod allows access to your choice of SSD.