AVS Forum Contest: Win a Pair of SVS Prime Tower Speakers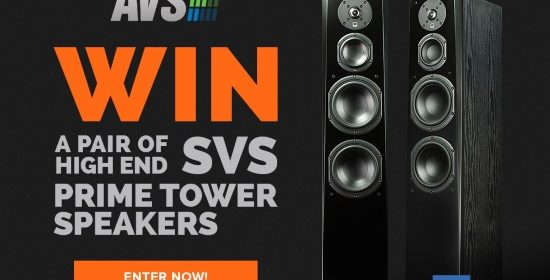 I have heard amazing things about SVS kit (pun intended), so I must admit that I had some reservations about posting about this contest (fewer entries, better odds and all that). Fortunately for you readers, my sharing side got the better of me.
SVS speakers are very popular on AVS Forum, and for good reason—they provide tremendous performance at surprisingly low cost, making them an exceptional value. To see just how much they offer, check out our official AVS reviews of four different systems comprised of the SVS Prime Towers, Prime Bookshelf and Center speakers, Prime Satellites, and a complete 5.1.4 Dolby Atmos system, all with various SVS subwoofers.

In fact, the only thing better than paying so little for such great speakers is to get them for free—which can happen to you if you enter our sweepstakes! A pair of SVS Prime Tower speakers in black piano-gloss finish (total value $1199.98) will be given away by random selection.