SVS Prime Wireless SoundBase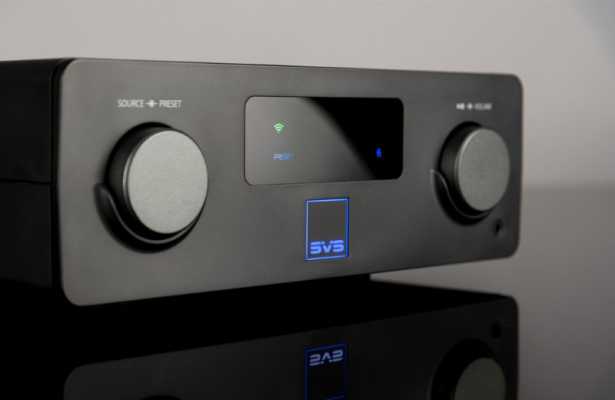 I had my first chance to experience the Prime Wireless SoundBase in SVS's CES suite about a year ago.  I can recall that even in its BETA-ness, it impressed. So when I was offered the chance to review the $500 wireless 2x 150W amplifier, I was eager to have a go. There is a massive amount of clutter in the streaming speaker market right now, and the concept of a BYOS[peaker] system that could be the device which would take online music quality over the "just good enough" hump. Spoiler – when it came to audio fidelity, the SoundBase delivers. But it is really the integration of the "smart" bit, provided by DTS Play-Fi that I wanted to focus on.
Device







Before getting to the "smart" bit, let's cover the device itself. The chassis is plastic, but it does not look or feel cheap. It has that solid tactile experience of plastics found in a luxury car, and I love the way it absorbs light. Speaking of light, the only major gripe I have with the physicality of the SoundBase is that the front panel lights cannot be turned off, and there is also a blinking green light (see gallery) inside it as well as a blue one going constantly on the rear. They combine to make it wholly unsuitable for installation in a room where light control is essential, like a bed room. That complaint aside, I love the way it looks with a set of speakers sitting either side. Where the back panel is chock full of connectivity (line level out, subwoofer, RCA input, USB for a wireless subwoofer dongle, Toslink, Ethernet), and radios for Bluetooth and 2.4/5GHz Wi-Fi. The front is simple – two knobs doing the business. All of the functionality is driven from here and it works well, but I think the presets would be more intuitive if there were six physical buttons (long press to set, short press to select) under the main LCD.
Use
Reviewing a two channel amplifier is pretty straightforward. Hook it up to a few different speaker pairs, put on your favorite music, and listen. If everything goes to plan and it sounds great across the genres, it is time to bang out the review; just do not forget to mention "Hotel California". Sonically, the SVS Prime Wireless SoundBase is brilliant. It sounded fantastic whether connected to bookshelf or tower speakers across each of the brands I was able to test. It comfortably drove each pair from barely audible, to painful. The only limits I found were with the speakers.  Even then, the SoundBase bailed them out with its LFE connector which easily recovered the rich bass that was missing from the Definitive Technology ProMonitor 800s. If you want to do the same, it will be necessary to ensure that the sub can handle the crossover configuration (most can). Those with access to a high-enough quality local or streaming content, will want to enable the critical listening feature in DTS Play-Fi. It makes a difference, and I am not sure why aside from bandwidth considerations, you would ever want this turned off. SVS, can we just make this the default? Please?
Power consumption ranges from 5W in standby, to around 20W at idle. Then ramps upwards depending on the speakers and volume during playback. While the idle and playback numbers are completely understandable, the standby is a bit too hungry. Modern silicon should be able to drive it down way lower than that. It would interesting to get a better understanding of the underlying hardware, because it just seems off considering the radio/processing demands of waiting for user input. On the plus side, the transition from idle to standby is reasonably aggressive; only taking about ten minutes for it to knock 15W off the bill.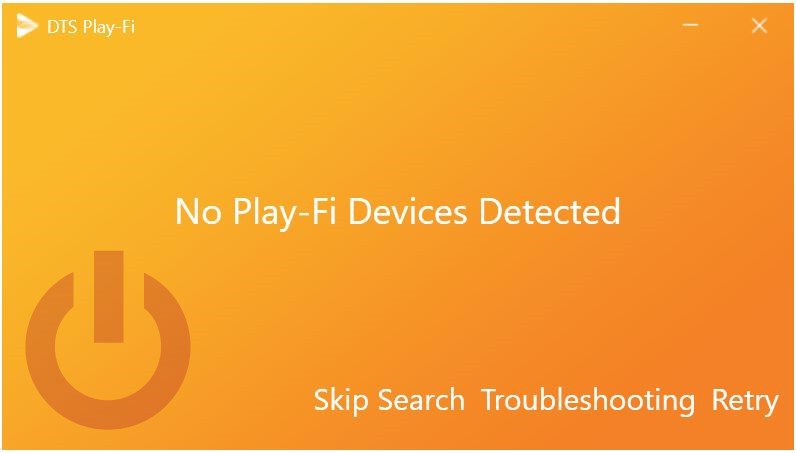 As mentioned earlier, the "smarts" behind the SVS Prime Wireless SoundBase is provided by DTS Play-Fi. The Play-Fi experience is app driven, with versions for iOS, Android, and PC available. Unfortunately, the application is discovery based. So, if you have a more complex (cough, multi-VLAN) setup, the application will not be able to discover the SoundBase if it is not running on the same network, and there is not anything you can do to "fix" it. Obviously, this is a bit of an edge case, but it would be nice if they would have provided for the flexibility to configure the IP address of the device for advanced users.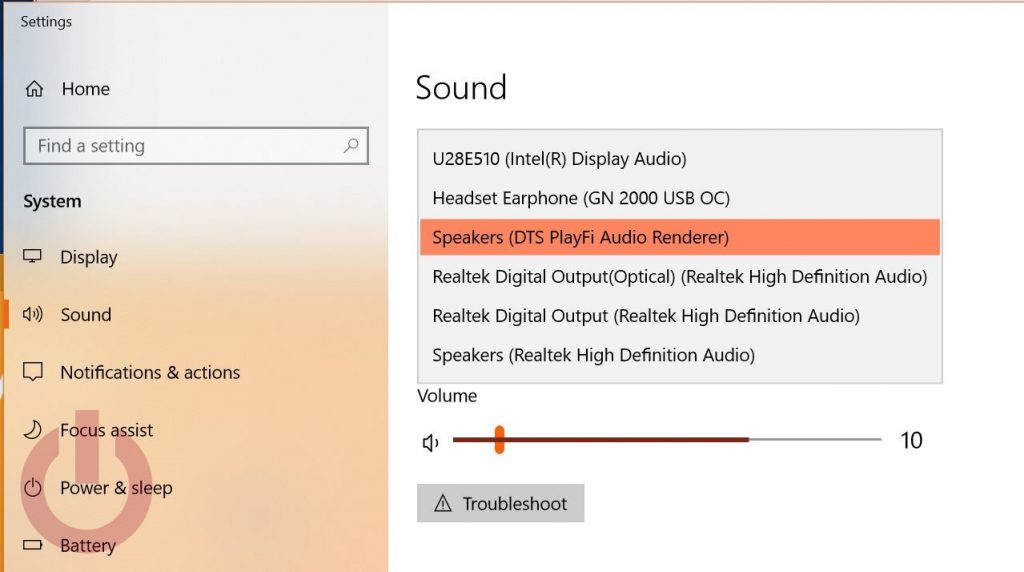 The Windows application is quite interesting in how it works, because by acting as an audio renderer, the SoundBase (or any DTS Play-Fi speaker group) becomes like any other set of speakers attached to the PC. So anything you can play on the computer, will be heard on the SoundBase. Brilliant.















Unfortunately, the mobile application is not as clever.  It is limited to the officially supported streaming services and DLNA; where file support is excellent. These all work, but the implementation is… umm… dated. I found this out the hard way the first time I tried to use it in a production scenario (aka a family party). After firing up the application, I selected a station in Amazon Music and put my phone down on the counter to focus on cooking. After a while, the music just stopped. Naturally assuming some user error, this process was restarted – and then it happened again. Long story short, I learned that the Play-Fi application acts as a broker for all the audio initiated through it, so a persistent connection is required at all times.  When the phone entered a low power state and started putting apps to sleep, no more Play-Fi. The same would have been true if I had left to run an errand, the battery ran out, or whatever. It should be a step up from the limitations of Bluetooth (which, by the way, the SoundBase supports AptX HD and works great, acknowledging the inherent limitations of Bluetooth audio streaming), or frankly it would be better to just use that and have all of the services (e.g. Google Play Music) available instead of being limited to what DTS Play-Fi offers. To be clear, there is no issue with using a mobile as the interface to controlling audio, but cannot require that the mobile device stays there burning battery to keep it functional. It might sound harsh, but this is not how a modern streaming application interface should work; competing platforms do not fail this test. Please, don't stop the music.
All that said, if you enable the DTS Play-Fi Amazon Skill, every Echo in the house becomes an Amazon Music interface to the SoundBase – which is magic. Unfortunately it is limited to music services supported directly by Amazon (e.g. Amazon Music, Deezer, iHeartRadio, Pandora, SiriusXM, Tidal, and TuneIn), so it is not possible to stack skills to, for example, ask Plex to play something on the SoundBase.
Working around this limitation with non-Amazon Music streaming services is possible via SoundBase's presets feature. With the desired service playing from the Play-Fi application, just use the left knob to save it to one of the six presets. Then the next time you want to listen to that station, it can be selected from the SoundBase directly.
Conclusion
As a two channel amplifier, the SVS Prime Wireless SoundBase does exactly what it should. Delivering high quality audio output from a wide variety of streaming services or local sources with excellent audio file format support. It also looks great and would be a welcome addition to any room as long as light control is not a priority. The story is a bit more nuanced when considering the DTS Play-Fi architecture, which provides the underlying streaming platform functionality. Whereas on the PC, it offers an incredibly flexible solution, the mobile app experience is more muddled as it requires that the handset (i.e. a personal battery powered device that travels with you) do the heavy lifting most of time. It truly shines with the Amazon Alexa Skill, however and, which allows for voice enabled playback from Amazon Music via any Alexa enabled device. Hopefully, they will do the same with other popular services in the future.
Pro:
Fantastic sound
Looks great
DTS Play-Fi Amazon Music implementation is very good
Clever DTS Play-Fi integration on the PC
Con:
DTS Play-Fi architecture requires continuous mobile device interaction
High standby power consumption
Always on lights limit installation options
Thanks to SVS for providing the review sample.