SVS SB-3000 Sealed Subwoofer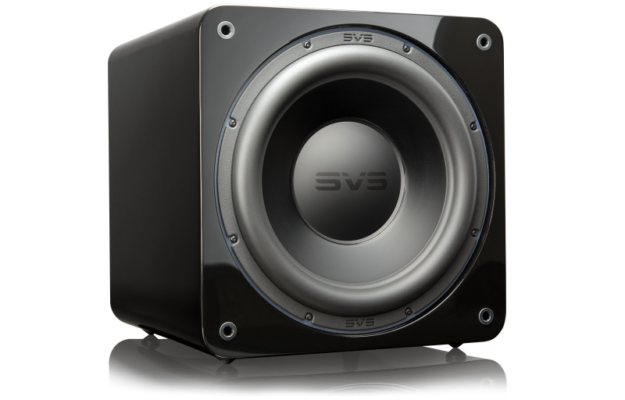 SVS announced the new 3000 series subwoofers just before the 2018 holiday season. Similar to their other lines, it offers a ported (PB) and sealed (SB) version of the bass reproducing device. With a 13" driver, 800W RMS / 2500+ W peak Sledge STA-800D2 DSP amplifier and an entry price of $1400 (PB) and $1000 (SB) it slots just between the 2000 and 4000 series in the hierarchy.  This price combined with the significant amount of technology that has trickled down from the reference quality 16-Ultra, promises an extremely competent experience at an excellent value. Something which SVS is known for.
Device








Sealed v. ported mostly comes down to personal preference and content choice, but there is a small amount of it that has to be determined by the form factor. While "small" is not how I would describe either of the 3000 series subwoofers (PB = 21.9"/557mm x 18.3"/465mm x 26" / 660mm and SB = 15.6" / 397mm x 15.2" / 358mm x 17.8" / 451mm), the ported version is markedly bigger due to the additional cabinet space required for the ports. With a bigger, rawer boom, ported subs are generally best for movies and gaming. Their sealed counterpart's more nuanced approach more suited towards a wider spread of content; including music. Personally, given my tastes and consumption, a sealed sub is a better option. So when offered a review unit, I opted for the SB-3000.
There are two finishes available for the SB-3000: black ash and piano gloss. The gloss is $100 more, and it is just gorgeous. My finish preferences aside, there is plenty to admire about the form factor. Firstly, while a hefty 54.5lb / 24.7kg, it is not so heavy (despite the "team lift" markings on the box) that you must arrange a helper to move it – which is nice. Control and connectivity options are conveniently located around the back, which also includes a USB port for SVS's wireless subwoofer connector. This is sure to be handy if your crawl puts it in an inconvenient location.
Power consumption is excellent, with around 0.2-0.5W in standby, ~7W idle, and somewhere north of that while making the bass. It was a geeky bit of fun to watch the numbers on the power meter dance while watching a movie; a touch of prescience for when the next boom was coming.
Use








Setting up audio equipment can be a chore, so while it is great that SVS provides physical buttons on the back of the SB-3000 to manage gain, room correction, phase etc. I found the Bluetooth connected mobile app to be a much more convenient way to accomplish the same thing. Although, as my audio video receiver (AVR) has very good room correction, I only had to mess with the gain (but still nice to be able to occasionaly veer off from reference levels J). It would be nice if this capability was provided over IP. Which would enable an automated use of the presets for different content types with the right remote or home automation controller.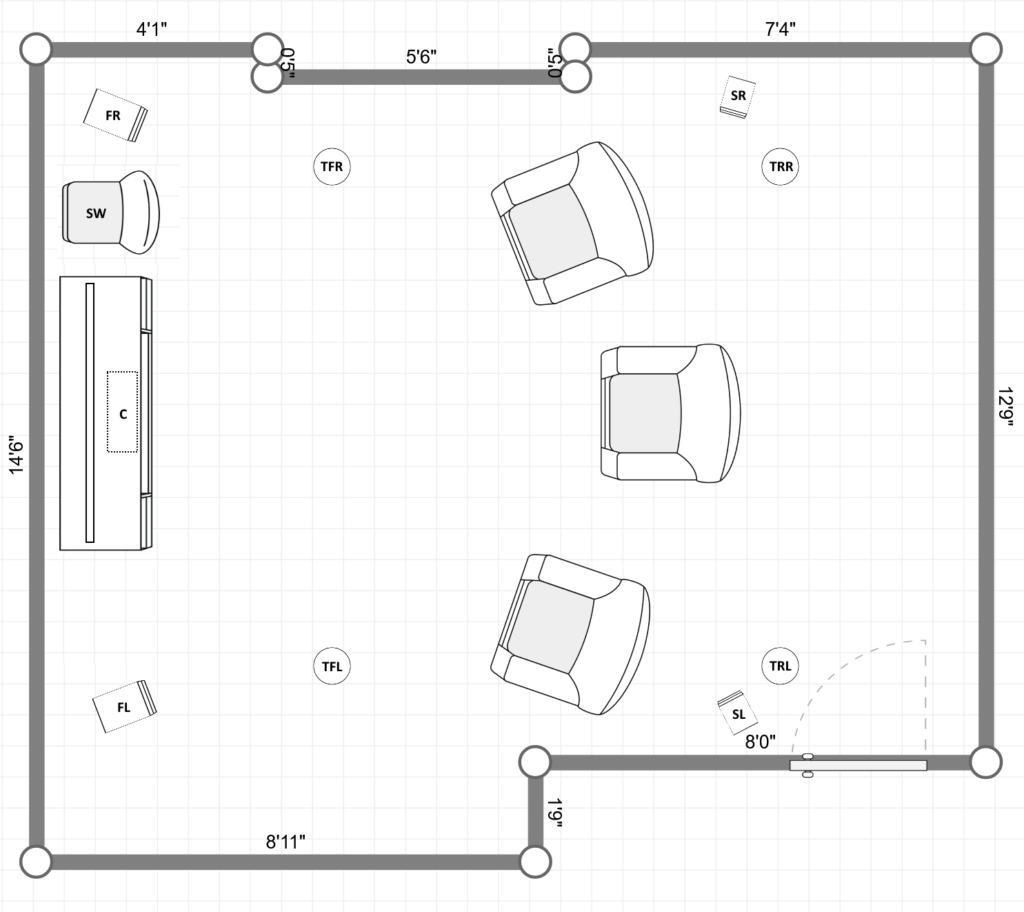 Having recently purchased the Matrix Trilogy on UltraHD Blu-ray, I thoroughly enjoyed the hardship of testing the SB-3000 with both movies in the series alongside the normal fare.
Picking a scene (chapter 29) that most will be familiar with, ~20 seconds in where Neo opens his coat. While bass plays a role in the steps leading up to that moment, as he opens it the levels ramp up, and out; creating a wave of LFE that sweeps through the room, felt front-to-back. Just as the guard's attitude transitions from boredom to alarm, we share in his "WHOA" experience because of the physicality of the bass. It is a brilliant bit of audio mixing that I never noticed before. Better immersion is the goal of any home theater upgrade. The SVS SB-3000 does exactly this.
Flipping between direct and standard stereo mode on the AVR highlights the subtle depth added to all music, even when using full range towers. But obviously, more LFE in the track nets a more aural presence from the SB-3000. Now, I find it somewhat shaming to gush about anything, but it is really hard to hold back considering the clear, audible benefit it provides across genres. I have listened to Jacob Bank's "Chainsmoking" myriad times while evaluating the SB-3000. There is a moment, ~30 seconds in, where the bass changes from "hear" to "feel" and it always puts a smile on my face. Whether the content is trite, flitting or heavy, it simply performs. Tight and effortless, regardless of volume. You feel it. You hear it. And if you are generous enough, so does everyone in the house. I was not able to find a level which "broke" the bass, or left the SB-3000 breathless. I am sure it exists, in theory, just not confident it would be safe to be in the same room at the time.
Conclusion
When the SVS SB-3000 was announced, I must admit that it struck me as a "lite" version of the SB-4000. After experiencing it, I could not have been more wrong. There is nothing lightweight, physically or otherwise, about this sealed subwoofer. Frankly, it just delivers. Music, movies, television, gaming; across all of the content tested, it always added that perfect thump to the room. Whether subtle, or the more across-the-chest variety, the SVS SB-3000 is simply brilliant. And so, I find myself, again, in a situation where I cannot help but recommend another SVS product. Especially, because like me, you can have the chance to test one out for 45 days risk free. Well done.
Pro:
Excellent addition to a home theater / listening room
Build quality
Power consumption
Piano gloss
Con:
No IP control for automating preset selection
SB-4000 buyer's remorse 😉
Thanks to SVS for providing the SB-3000 review unit.