Ceton Echo Lives – Beta Begins in September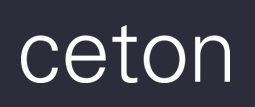 It's been a while since we've checked the Echo's pulse, so today's news that the beta invitations went out today and will be starting up in September is welcome news. With no news on the fate of SageTV and Microsoft's indifference towards Media Center in Windows 8, it's awesome to have a touch of hope for those of us who feel pain at the thought of using a MSO provided DVR. Of course the real thrill will be when we hear that the Q is finally coming (looks like we'll have to wait for September for status), but I'll take what I can get.
Full PR after the click.
It's Been a Busy 6 Months …

As you probably remember, at the Consumer Electronics Show (CES) in January, we previewed two new products we have been developing for release in 2012: the Ceton "Echo", a next-generation Windows Media Center Extender, and the Ceton "Q", a whole-home DVR and multi-function entertainment device. Customer response and enthusiasm for both products has been incredible. It's clear there is a lot of pent up demand for solutions like these that help people realize their dreams for connected entertainment devices and services. Everyone here at Ceton is really excited and thanks you for your enthusiasm!

Ceton "Echo" Update

Today we are informing the folks who have been selected to participate in the Ceton "Echo" beta program. It's an exciting next step on the path to launching the Echo later this year. Those selected have been notified by email from us at beta@cetoncorp.com. We received thousands of beta applications but only have about 1,000 beta slots available, so we weren't able to accommodate everyone who signed up unfortunately. We did our best to ensure we have a great pool of testers who represent the Echo customer base at large. Echo beta units will ship to testers in September. The Echo will be available from a variety of retailers for general consumer purchase in time for the 2012 holiday shopping season at a suggested retail price of $179.00. The Echo will be available in the US to start, with expansion to select international markets over time. We'll provide more details on our US launch date and international plans later on.

Ceton Companion Update

In addition to the Echo and Q previews at CES, in April we announced the Ceton Companion, a family of mobile apps that bring the Ceton experience to iOS, Android and Windows phones and tablets. Initially the Ceton Companion was just going to be a key feature of the Ceton Q, but we decided to make it available to anyone with a Windows Media Center PC. Hundreds of customers have been beta testing the Companion for the last several weeks and feedback has been very positive. We plan to launch the Ceton Companion apps by the end of August!

Ceton "Q" Update

We're still hard at work on the Ceton "Q" as well. We'll provide an update on our plans for the Q in September.

New Retail Partner: Buy.com

And as a final note, we're excited to bring on board a new retail partner, Buy.com. As of this week, our digital cable tuners, InfiniTV 4 PCIe and InfiniTV 4 USB, are now available on Buy.com for $199 with free shipping so please check them out!

Thanks for all your support and encouragement!