Microsoft Provides More Details on Windows Media Center in Windows 8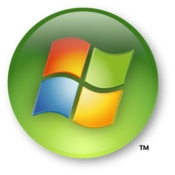 In a recent Building Windows 8 blog post, Microsoft announced the new product editions for Windows 8. For HTPC-enthusiasts, the announcement turned out to be a good news/bad news proposition. The good news was that Microsoft plans to streamline their offerings, reducing the number of product editions that they plan on offering for x86/x64 PCs to just Windows 8 and Windows 8 Professional. The bad news was that Windows Media Center would only be available as a premium add-on, and only for Windows 8 Professional, the higher-end edition that is not targeted at the consumer market, two factors that seem sure to further limit the audience for WMC.
Well, Microsoft is back with another blog post in which they, kinda sorta, provide some clarification on how Windows Media Center will be made available in Windows 8. Long story short, Windows Media Center is still only going to be available in Windows 8 Pro, but at least there will be an option for all x86/x64-based Windows 8 users to upgrade their way to WMC. Media Center will be made available for purchase through the Add Features to Windows 8 control panel, the replacement for Windows Anytime Upgrade. Windows 8 Pro owners will purchase the Windows 8 Media Center Pack and Windows 8 owners will purchase the Windows 8 Pro Pack which will upgrade Windows 8 to Windows 8 Pro with WMC. It's only a kinda sorta clarification as there is still no details on pricing, though Microsoft continues to promise that it will be a marginal cost.
In the process of trying to clarify the WMC situation, Microsoft also provides some guidance on what Windows 8 will provide for media playback in Metro apps, including decoder and format container support. On the whole, media support will be largely the same as it was with Windows 7, but there are a couple of notable changes. Dolby Digital Plus support will be included in all versions of Windows 8, but only for file and streaming playback. DVD and VOB playback will only be available with the addition of Windows Media Center or with a third party application. Recorded TV playback will also be available only with Windows Media Center. In the end, Microsoft is justifying all of these moves by citing declining interest in optical disc and broadcast TV playback and as a means of reducing codec licensing costs for partners.
Metro style apps can use any of the decoders included in Windows. These decoders are optimized for system reliability, battery life, and performance, and cover all key playback scenarios for mainstream content such as YouTube video, Netflix video, Amazon audio/video, H.264 web browsing/streaming, Hulu video, MP4 video, AVCHD video from camcorders, Ultraviolet video, and the HTML5 video tag. Metro style apps can also include additional decoders (such as FLAC, MKV, OGG, etc.) in their apps package for use within the apps.